Well ladies, I don't know about you, but I am really dragging this morning. I didn't get to bed until after midnight (racing thoughts about the work week) and then managed to wake up at 5 AM and couldn't go back to sleep! Don't you hate when that happens? Especially at the start of the work week.
Oh well, the world keeps spinning, and somehow I keep running. I finally got out of bed around 5:45 after spending 45 minutes of wishing myself back to sleep to no avail. Many experts will say that it is better to sacrifice a workout for more sleep and I am all for that! But, what happens when you can't sleep? Well, those who can't sleep go for a run! 
I was out the door a little after 6 AM. It was barely light outside and it was very quiet. It's that time of year when it's getting darker earlier at night and staying dark later in the morning. This makes running in the wee hours a little challenging. I don't like running in the dark by myself. Aside from crazy human predators that plague our society, I also have to worry about coyotes, large fox, and skunks. I don't live in the sticks by any means, but my area is a very wooded area. I'm also adjacent to a golf course so we get all sorts of critters scurrying around. Even this morning, I caught a glimpse of something low to the ground, moving in the shadows. Could have been a fox or a squirrel, but I did not stick around the find out.
After my fast 4-miler, I headed inside to get ready for work. I decided to throw caution to the wind (and my digestive track) and load up on fiber today. I've been reading bits and pieces of the Full Plate Diet, a book scheduled to come out in early 2010 that focuses on filling up with fiber as a way to maintain or lose weight. One of the cereals the book recommends is Kashi high fiber cereal.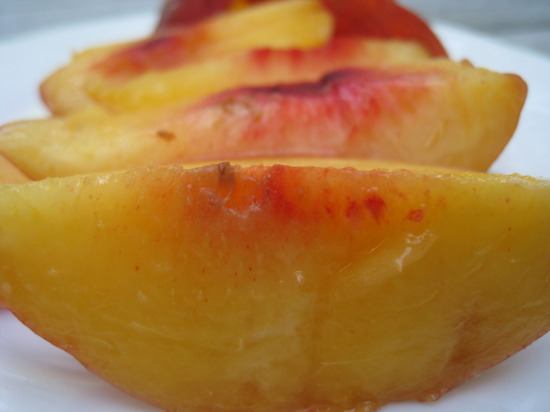 I always thought high fiber cereal would taste like sticks, but this Kashi cereal is excellent! So for today, I had a full cup of Kashi's high fiber high protein cereal (10 g. of fiber!!) and a nectarine (2 g of fiber) for a whopping total of 12 g of fiber for breakfast. The National Academy of Sciences' Institute of Medicine recommends that women under 50 get at least 25 g of daily fiber and I've already consumer 1/2 of that!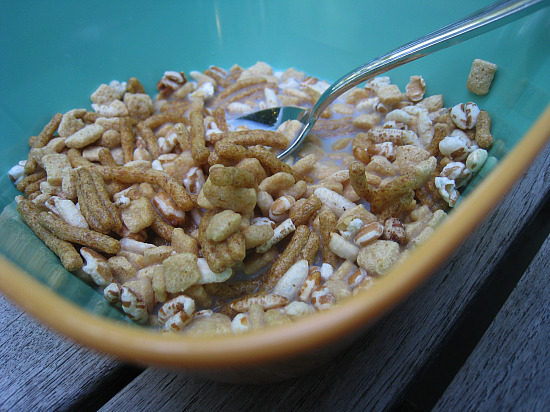 Along with cereal and fruit, I had a shot of Zola's Daily Wellness juice – I'm on Day 14 now of my RWC Daily Wellness Challenge!
Now it's time to actually get some work done. Hope y'all have a great day!
Jen