I just couldn't get to sleep last night. My mind was racing and it was really hot in the house, even with the ceiling fan on and the windows open. I didn't get to sleep until after 12:30 AM, or at least that's the last time I looked at the clock. So, it's been a very slow and rough morning. Even though Tuesday is typically a running day for me, I opted to not run this morning because of my bad night. I do plan on taking a walk on at lunch.
I was feeling so groggy at breakfast that I needed a huge energy boost, with a little sugary sweetness added in. I went the cold cereal route and combined a 1/2 cup of cheerios with some Kashi Go Lean Crunch..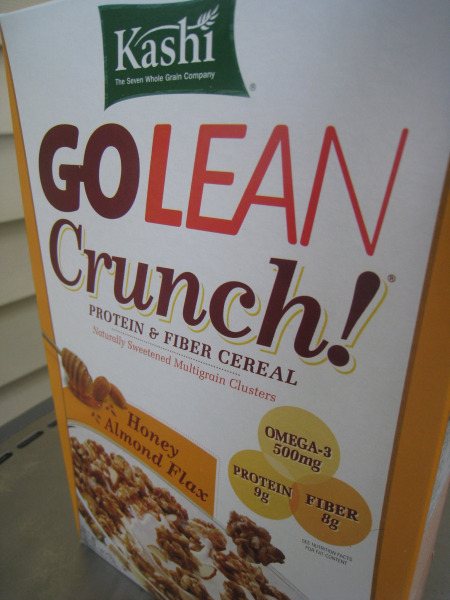 Kashi cereals are all-natural and so, so tasty! And, they are full of fiber. There's 8 g of fiber in the Go Lean Crunch and you get a bunch of omega-3 and protein thrown in – all the things I need to keep me running strong.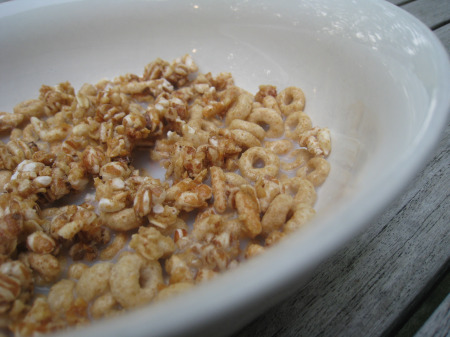 And this cereal really does pack a huge C-R-U-N-C-H. Seriously, when I eat this cereal, I can't hear anything that my husband is saying because the crunch is so loud.
Now I'm off to make some of my newly purchased Tazo Awake Tea! Have a great morning everyone.