Hi All!
It was another glorious day in Chicagoland, which means another awesome run! I ran a very fast 5 miler but felt like I could have run 6 or 7. I am attributing my energy to not only the weather, but also the LUNA bar I had about an hour before I ran…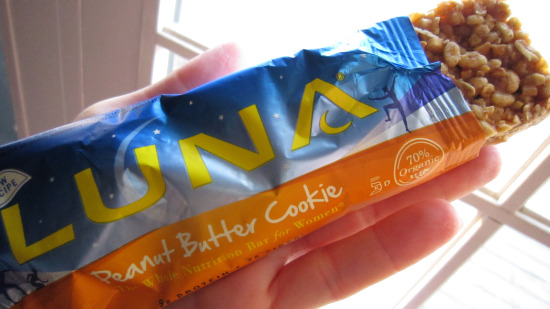 I received a coupon via email from LUNA saying that I could buy two bars and get one free, but I had to download the "coupon printer". It says it's "safe" to download this software, but I'm always hesitant to download things on my work laptop for fear of it crashing. Has anyone downloaded the coupon printer before? What was your experience?
While I was running I heard this great song that actually made me want to sing along with it. I had heard the song before but had no idea who sang it. Come to find out – it's MILEY CYRUS!! OMG, I can't believe I actually like a Miley  Cyrus song, but her "Party in the USA" song is so fun. I don't plan on turning into a Hannah Montana fan anytime soon, but I will definitely not turn this song off when it comes on the radio.
After my run, I enjoyed a quick yogurt bowl while getting ready for the day…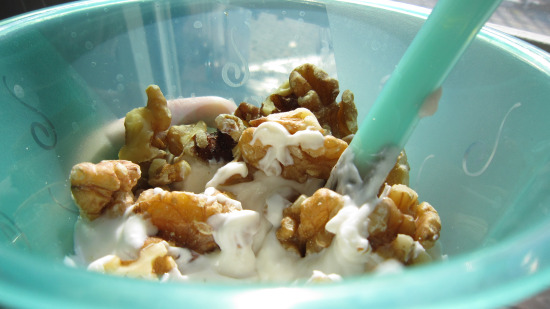 I had Chobani's vanilla Greek yogurt with a handful of walnuts for added MUFA and crunch – super filling and so YUM!
After breakfast, we spontaneously decided to head out to the zoo for the day. Although it was spontaneous, it seemed to take us forever to get out the door. We didn't actually arrive at the zoo until noon! Of course on the way, we made a couple stops, including Barnes and Noble for my sweet indulgence on this "last day of summer"…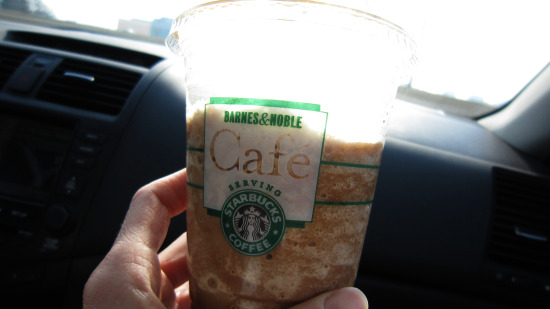 Because we arrived at the zoo right at lunch, we plopped down at a picnic table and enjoyed some homemade salami/ham and cheese sandwiches…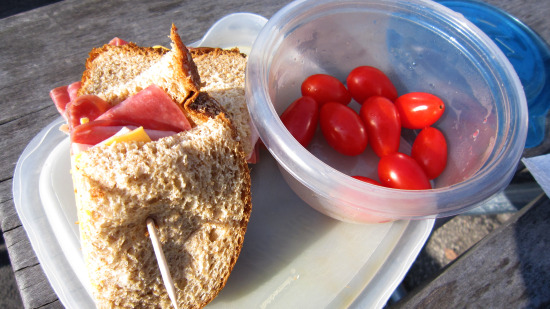 Although we've been to this zoo many times, today was the first day I had ever seen the bats. Creepy but kind of cool. The giraffes and Meerkats are more my style.
Dinner was another Every Day With Rachel Ray recipe from this month's issue. Tonight it was the BLT Creamy Mac & Cheese…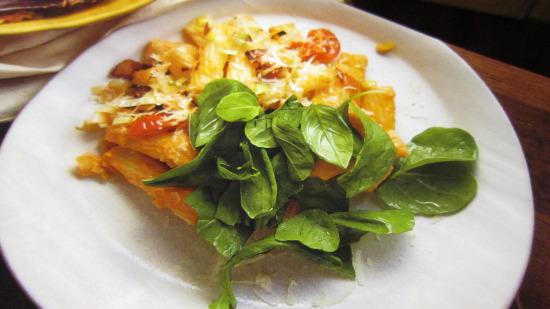 The above picture is actually a photo I took right from the magazine, but check out how closely my creation resembles the real one…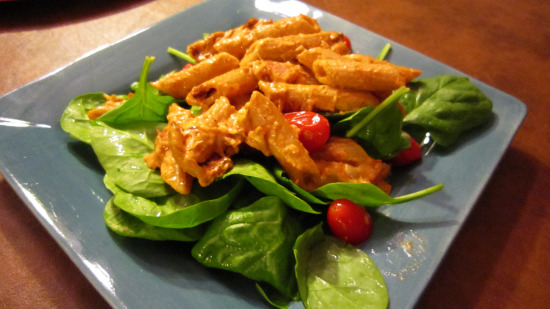 Woo Hoo – another recipe winner! This recipe was fantastic, although I'm guessing pretty high in calorie due to the cream cheese and bacon. Ok, did I mention that I like bacon? I was never really a fan of bacon until I was an adult and learned to make bacon the exact way I like it – crunchy! I try not to eat too much bacon, but when I do I buy/eat the uncured/all-natural kind. Bacon really kicked this dish up to a whole new level and the added spinach (substituted for arugula) gave the dish some much needed veggies. This dish is definitely going into my recipe book, not only for the flavor but also because it only took about 30 minutes to cook!
After dinner, we decided to celebrate my last evening before going back to work by heading to the ice cream shop – Maggie Moo's, which is similar to Cold Stone, although I think they have better-tasting ice cream than Cold Stone. I was so torn between Red Velvet ice cream – because you all know I've been on this Red Velvet kick – but decided to go with the…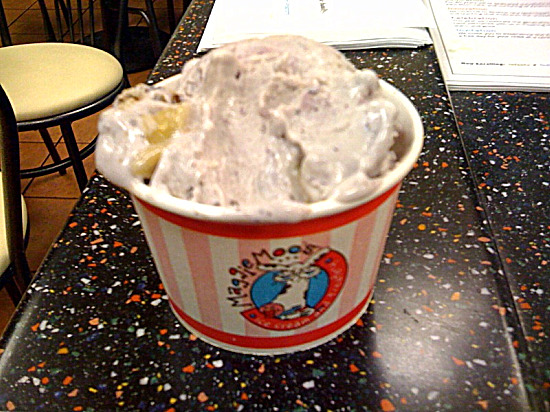 Blueberry Muffin ice cream! I just adore this specialty flavor – although it's very rich so I don't suggest making it a habit. I had mine with walnuts – I needed to make it healthy somehow! Sorry about the odd looking photo. I forgot the camera so I had to rely on Scott's iphone.
Gotta head to bed. I want to make sure I'm fresh and ready to go for work tomorrow. Have a great night!