Well, I'm feeling better today, but still not the greatest. I did not go to yoga because I just didn't want to push it. Instead, I slept in until about 8 AM, although I didn't sleep very well the whole night. When I did finally get up, I had more energy than the day before, which was a good sign. I was really hungry for some reason too, so I grabbed breakfast right away…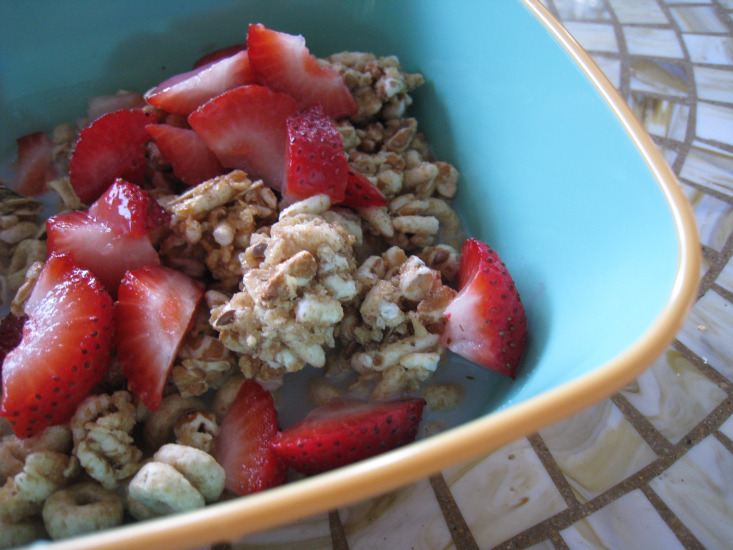 I made a mix of cheerios and Kashi Go Lean Crunch with a few strawberries. It was a little rough on my sore throat but I managed. 
Then I had a very nice surprise. My father and mother-in-law came over and brought a chocolate covered coffee cake! So, of course, I had a second breakfast…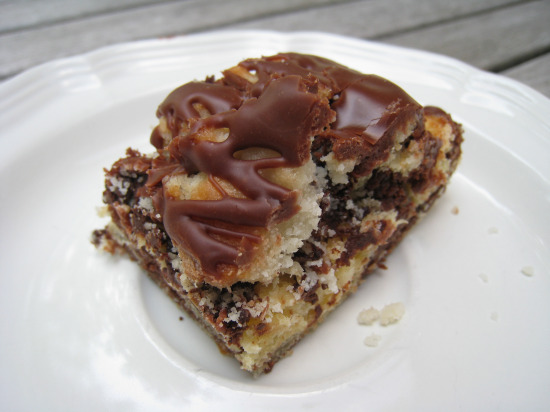 Hmm…so incredibly yummy! I had this slice of cake with a cup of Tazo Awake tea, which my throat desperately needed.
My husband and his father worked on our front porch for most of the morning, and then we all broke for lunch. I ran up to a local and very popular diner for hot dogs and Chicago-style Italian beef.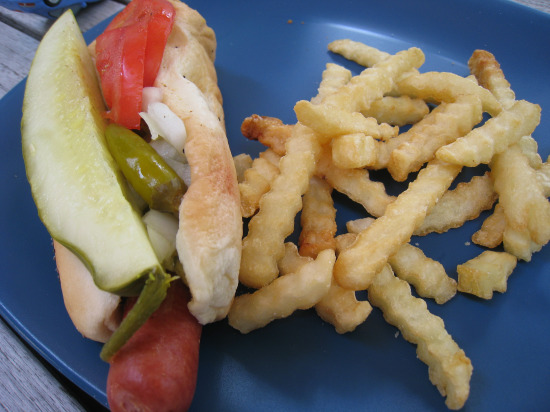 I had an original all-beef hot dog with all the fixings – hot peppers, onions, tomatoes, relish, and a huge pickle. I also had a few crinkle-cut fries on the side. Very good – but again, not as good as it could have been if I wasn't sick.
Now, I'm soo tired that I'm contemplating a nap. See you all tonight!