Good morning!
Hope your day is off to a good start. I started my day with a fast 4-miler on the treadmill. I opted NOT to run outside today because of all the new fallen snow. Plus, after two 40-minute outdoor runs in a row, my hips are actually starting to hurt.
For breakfast, I was inspired by Kath's oatmeal and decided to make a bowl of my own…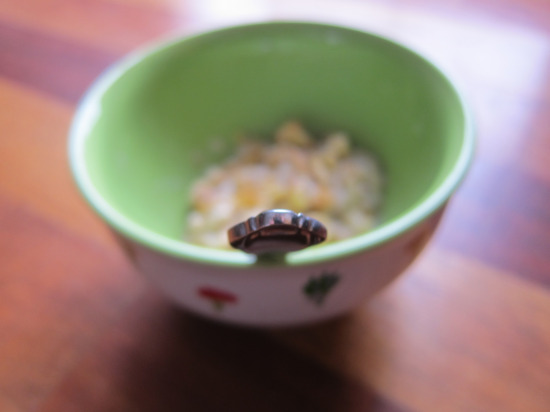 I used about 1/4 cup whole oats combined with about a 1/2 cup of skim milk, then topped it all with bunch of walnuts and a little brown suga-baby – hmm..hmm…good!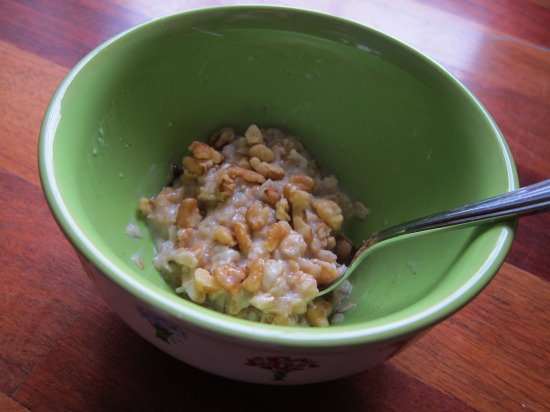 I ate it while looking out my back windows and enjoying the beautiful winter scene…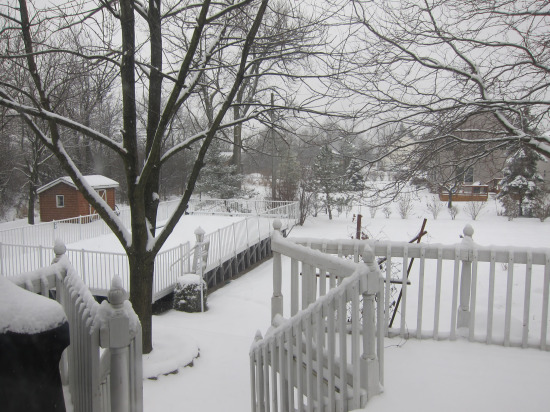 So what's on my agenda for today?
Trip to Goodwill to drop off my donations
Mucho Christmas wrapping
A little more shopping (can I be done already!)
A LOT of studying
But, before all of that – I'm meeting my friend Anne for lunch at Big Bowl – it's going to be a stir-fry kind of a day, whoopie!
Have a good one!