Hey All! As most of you know, I was at Disney World all last week on vacation. Scott and I have been to Disney several times together – after all , we met at Disney while working there so it's kind of nostalgic for us. On most of our previous trips, we've stayed at Disney's "deluxe" resorts, but this time, we decided to give one of Disney's moderate resorts a try. We stayed at the moderate for less than 24 hours, then – by a strange twist of fate, we found ourselves staying at Disney's flagship resort – the Grand Floridian – for the remainder of our stay.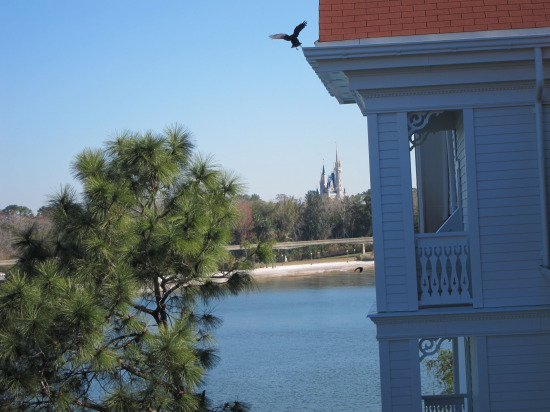 The Grand Floridan is a Victorian-themed hotel (think My Fair Lady or Mary Poppins) with beautiful landscaping and an amazing lobby. Upgrading resorts took us from a room of 315 sq ft. to a room of 460 sq ft with a balcony and view of Cinderella's Castle. As you can imagine, from the time we checked into our "new" room, we had the most amazing and magical time – a dream come true.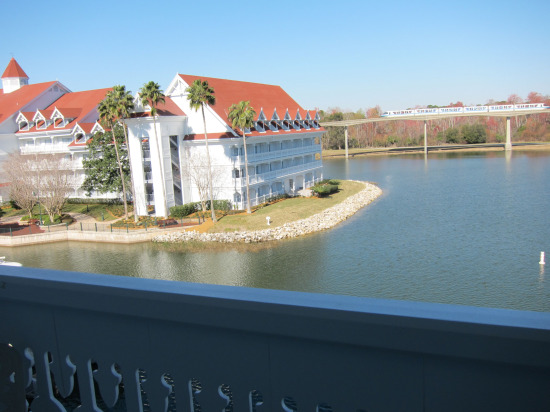 Even though the weather was in the 60s practically the entire time, we made it to the parks 5 of the 7 days we were there. The kids loved exploring the parks, riding the rides, and meeting all of the characters…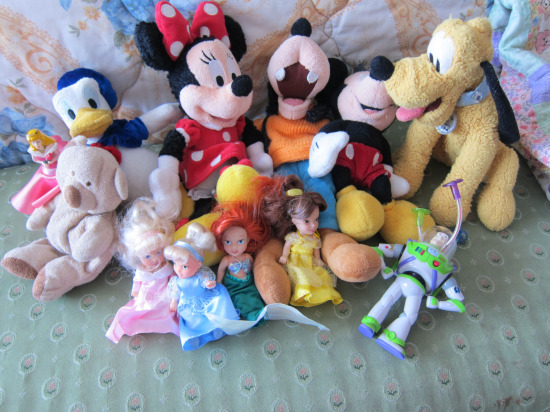 I loved all of those things as well, but I also loved being pampered by the hotel and, specifically, the amazing housekeeping staff. It was so nice to come back to a relaxing, luxurious room every night, not to mention a few Belgian chocolates on the pillow…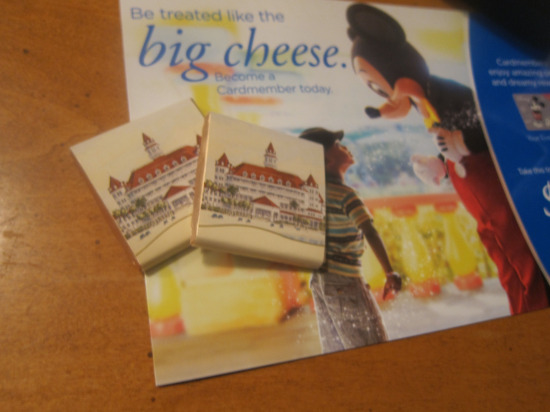 As I mentioned in a previous post, we decided to try the Disney Dining Plan for the first time. I wasn't super thrilled with the plan – to put it bluntly – no one really goes to Disney for the food. And, coming from Chicago – a city of amazing food – Disney has never really impressed me with its culinary offerings. However, I enjoyed the daily desserts that were included on our plan – 2 desserts a day to be exact!
Instead of giving you a long review of ALL of the food I ate while on vacation (no entrees really stand out), I'm going to take you through some of the wonderful desserts that crossed my path and my lips 🙂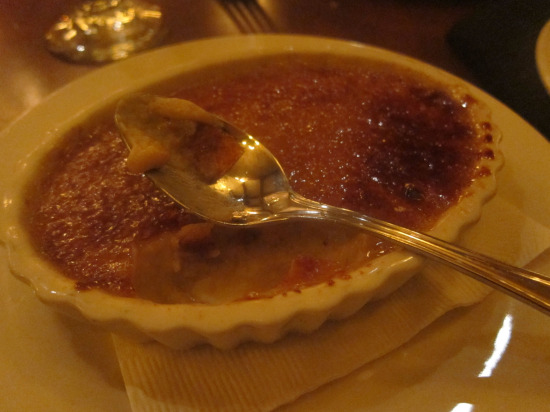 Early on in on in our stay, we ate at Le Cellier in Epcot where I ordered the maple creme brule – it was fabulous, and that is saying a LOT coming from a person who doesn't really like creme brule. Next up, the kids and I split a giant cupcake (it's not vacation without a cupcake!) made of chocolate cake and frosted with creamy white frosting coated with crushed butterfingers…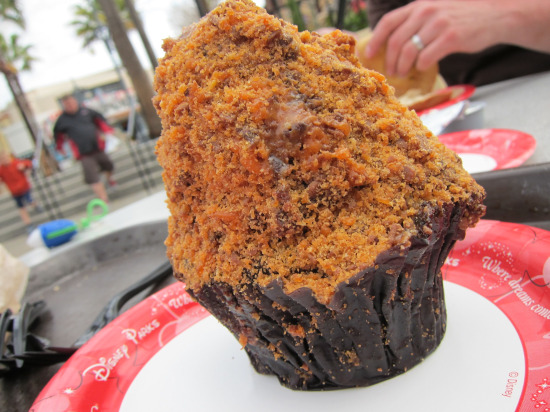 Again, this dessert/snack was fantastic, although I had major cupcake remorse after eating it!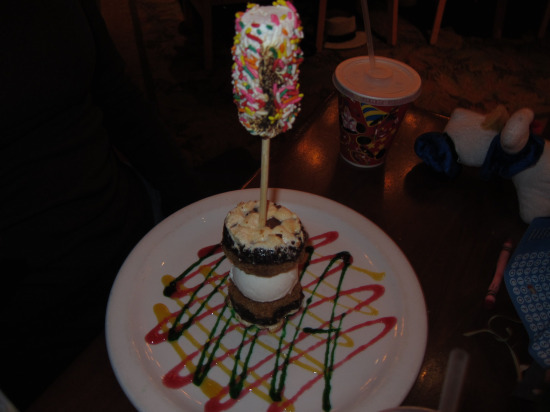 Finally, on our last night there, we ate at Le Cellier again at which point I ordered the s'mores dessert, which was a concoction of graham cracker and chocolate cookies that sandwiched vanilla ice cream, all topped with two candy-covered marshmallows. OMG – I can't believe I ate this whole thing!!
For those of you who are wondering, I did run four days while I was there and walked a TON of course. Somehow, I still managed to gain two pounds – can't imagine how 😉
Now, it's back on track for the next two weeks – Fitbloggin here we come!