Hello All and Happy St. Patrick's Day! Although I have kissed the actual Blarney Stone in Ireland (said to give the kisser the gift of gab), I am far from being chatty tonight so I will let my cupcake friend say it all…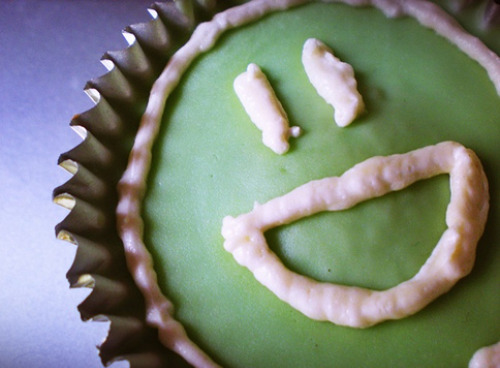 I've had a busy day at work and at home. At this point, I'm ready to crash on my bed right in the middle of all of my clothes for Fitbloggin that I still need to pack. Speaking of packing, I am sooo happy someone invented packing cubes – packing cubes are absolute genius! It must have been a woman who invented them, 'cuz Lord knows that women appreciate anything that can make packing easier.
For anyone going to Fitbloggin, the closest Starbucks is .1 miles away from the Marriott. I predict that is going to be one busy Starbucks this weekend!
Ok, gotta run. See you on the flip side.