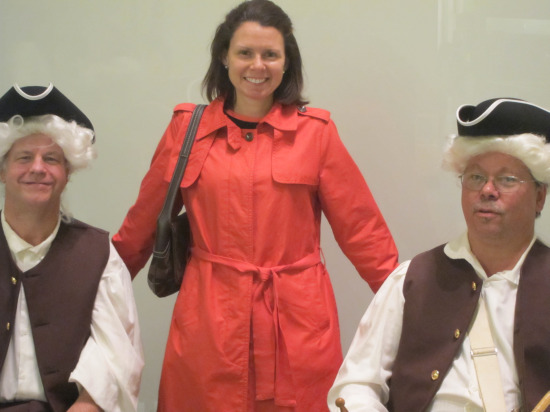 Hey all! Today was my last full day in Washington, DC, and what a day it was! So, what did I do today? Aside from working from 10:30 AM to 4:30 PM, I….
Ran 5 miles around the White House and Washington Monument
Got a massage and facial
Ate some awesome bread pudding with butterscotch sauce
Watched the movie Leap Year, with Amy Adams, on my computer
Attended a private after-hours event at the Smithsonian!
At the American History Museum, I got to take a photo with Revolutionary War musicians. They asked me if I could add a little color to my coat – they must be comedians in there spare time. At the Natural History Museum, I was able to rub elbows, err…stones, with an Easter Island statue – me no dum dum (random Night at the Museum reference)…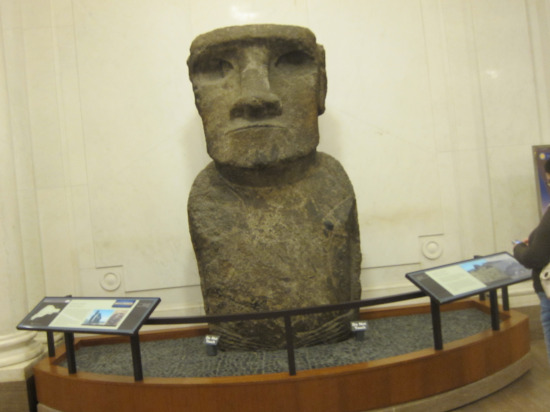 Plus, I covertly took a photo of America's own pride and joy – the American Flag – aka the Star-spangled banner…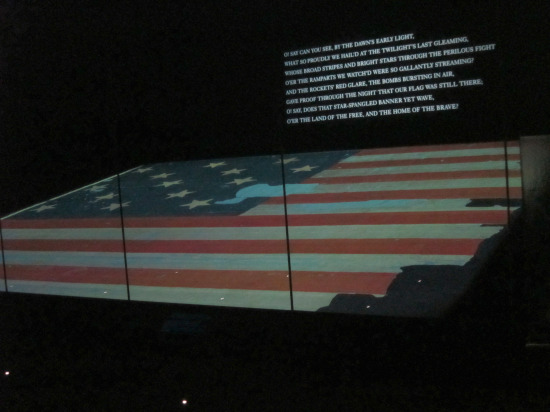 Whew! All in a days "work". Now, I'm off to pack. I have to work our 1/2 day conference tomorrow then I'm flying back to Chicago mid-day. See you all tomorrow night as I write from Chi-town!