Hey all! I had such an awesome run yesterday, mainly because I used Map My Run for the very first time. I know, I know, I'm way behind in the game when it comes to mapping my runs online. I've known about the Web site for a while but didn't give it much thought. I finally broke down and decided to give it a try.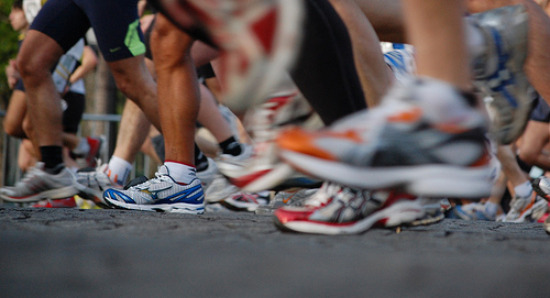 What is Map My Run?
If you haven't tried it yet, Map My Run is a site where you can map out the exact route of your run based on your current location (your computer location) or you can give it an address and it will zero in on that location. You can map out point by point the streets you plan to run and it adds up the mileage as you go. Then, you have the option to do a "loop" or to go "out and back", which just retraces your outbound steps. If you don't feel like mapping out your new run, there are several pre-mapped runs for your given location that you can use. It is very cool, although I'm sure most of you have tried it or something like it.
Summer Road Racing
What prompted me to try it yesterday was this…I am running the Run for the Zoo 10K (Lincoln Park area of Chicago) with Scott in June and am contemplating running the Chicago Rock and Roll Half Marathon this summer. So, I wanted to see exactly how far I had been going on each of my runs to get a sense of where I am in the training process. It turns out that when I run outside, I've been doing about 4.5 miles, which isn't too bad. For yesterday's run, I mapped out a 6 mile road route, turned on my ipod, and got going. I ended up running the 6 miles in 50 minutes! Yeah! That is really fast for me – an average of 8:20-minute miles! I guess I'm ready for the zoo run! But if I plan to run the Half I will definitely need to slow down. When I ran the Chicago Half a few years ago I went out way too fast the first 6-7 miles and then jogged the rest. I really learned my lesson – the hard way!
Ok peeps, time to start my day. Have a great Saturday 🙂