Good Morning All (or Good Afternoon for some!) I was up an out of bed early on my vacation day. I would have loved to have slept in but I have so many things that I need to cram in today before I head back to work tomorrow.
Before heading out for my run, I grabbed another Odwalla bar to give me a little extra energy.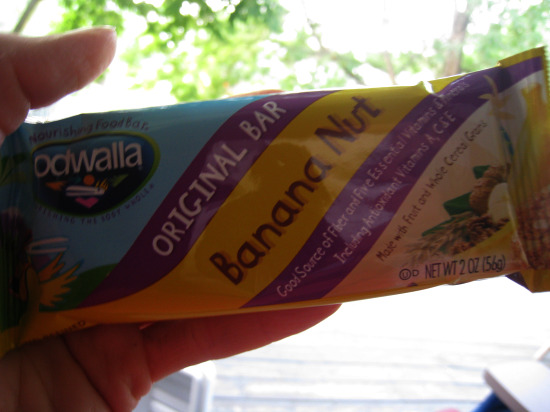 Unlike the one I had yesterday, this Banana Nut bar had a much better flavor. But, even with a better flavor plus 5g of fiber and 4g of protein, I can't say that I really loved this bar.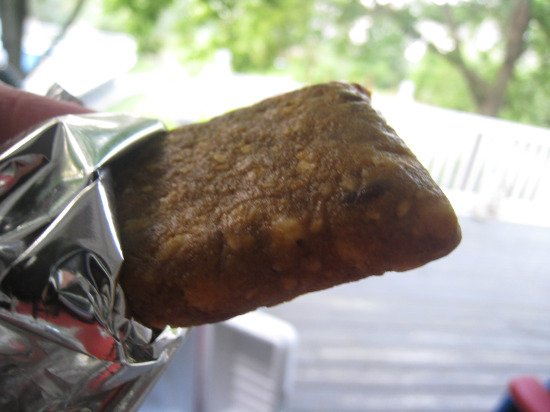 I ate 1/2 the bar and then put the rest in a bag to save for tomorrow. It wasn't so bad that I would throw it away like yesterday!
Then, I headed out the door for my Tuesday morning run. I had so much energy and was able to run another 40-minute, 5 mile run with no problem. When I arrived home, I downed a bunch of water and had my daily shot of Zola's juice. This juice shot is really starting to grow on me – not the taste but more because I feel like I have more energy throughout the day. Maybe that's why my runs have been so good – he he!
The plan for today was to make an apple dessert since we still have 3 1/2 pecks of Gala apples to eat. I made yet another run to the grocery store to pick up a few things for the week and for the apple cake I had planned on making. 
At the store, I also picked up a little breakfast muffin. Ok, it was a HUGE chocolate chip breakfast muffin! But, after all, I am on vacation!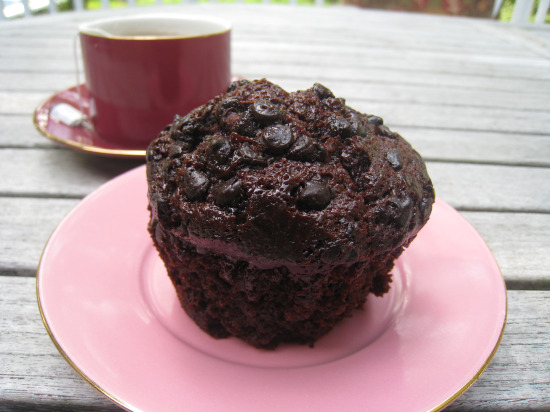 I only ate half and saved the rest for an after dinner treat. Then it was baking time! Yes – I really DID make a homemade apple cake today. It smells so good baking in the oven right now, and, from what I can tell, it looks like I did everything right! I really hope it turns out well because I don't have the best track record when I bake brand new desserts.
Now, my husband and I are having a quick lunch before we head to our afternoon movie – Harry Potter and the Half-Blood Prince!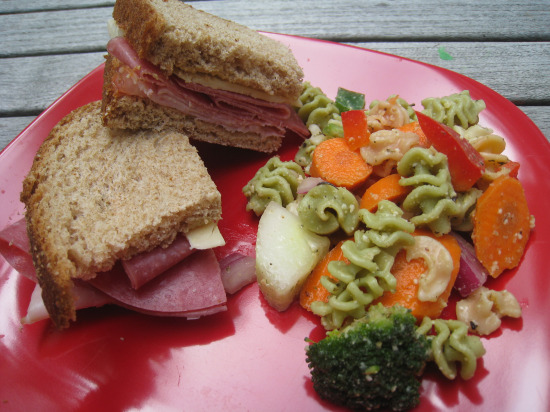 I made a 1/2 sandwich with sliced deli ham and low-fat salami and a little veggie pasta salad on the side. I didn't want to eat too much because I want to save room for popcorn!
See you all after the movie – have a great afternoon!