Morning everyone! I had intended to run 8 miles this morning, but only ended up running 6 miles in a little over 50 minutes. I woke up later than I had planned and sometimes, the only way to get back on schedule is to shorten your workout a little. 
Prior to my run, I thought I'd break out my first ever CLIF bar. I've heard they are more for "guys" but because they were on sale for $1, I thought I'd give them a try.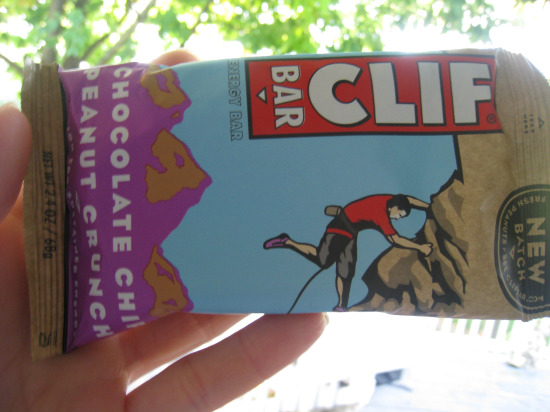 The chocolate chip peanut crunch bar has 260 calories. To me, that is quite a few calories for a power bar. I decided to only eat 1/3 of the bar, so about 85 calories, before my run. The CLIF bar was pretty tasty, although I've tasted better. I'm sure, because it's more gear toward highly active men, that taste wasn't their #1 priority. Overall, I'd say the bar is a little too much for me in calories, plus it's huge compared to other bars. I would probably get sick mid-run if I ate the whole thing. 
My run went very smoothly for the most part. At the beginning, I felt a little sluggish, but once I got over that Sunday morning slump, I really felt great. Although, my calves and hips are a little sore. I'm thinking it's time for a new pair of shoes! I can always tell when it's about that time because parts of me that normally don't ache, like my back and glutes, start to get sore. 
For breakfast, I thought I'd try the new Kashi cereal I bought yesterday. At just $2 a box on sale, I thought I'd try the Go Lean High Protein & High Fiber Cereal with 10 g of fiber and 13 g of protein. I think that's the most fiber I've ever seen in a cereal!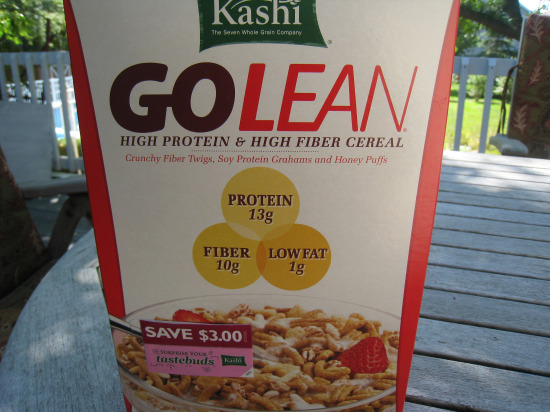 Instead of eating a full cup/serving of this cereal (I didn't want to shock my digestive track), I decided to go half and half with the high fiber version and the the Go Lean Crunch…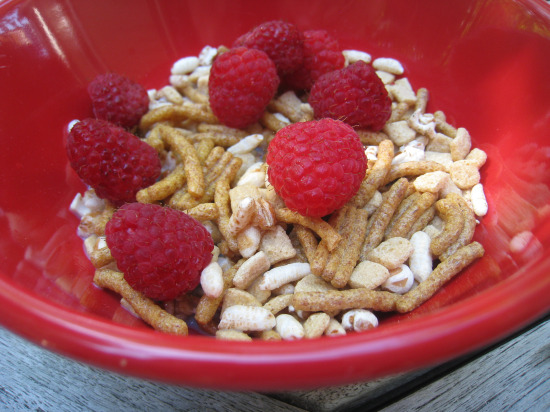 The cereal mixture was lightly sweetened and packed a great crunch. I also added handful of fresh raspberries – 'cuz berries are so good for you! Along with the cereal, I also chugged my Daily Wellness shot from Zola.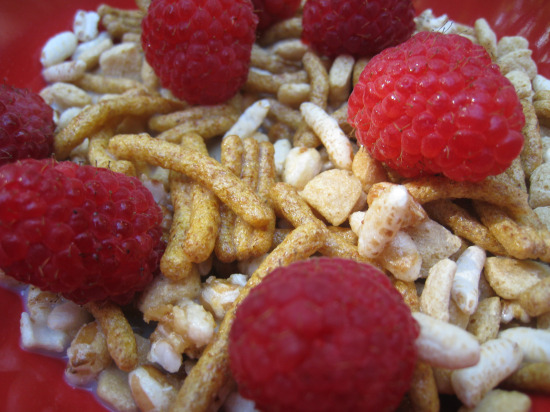 We're headed out to do a little shopping, then work around the house. I also think there is a homemade apple pie in store for tonight, so stay tuned for the yummy photos!