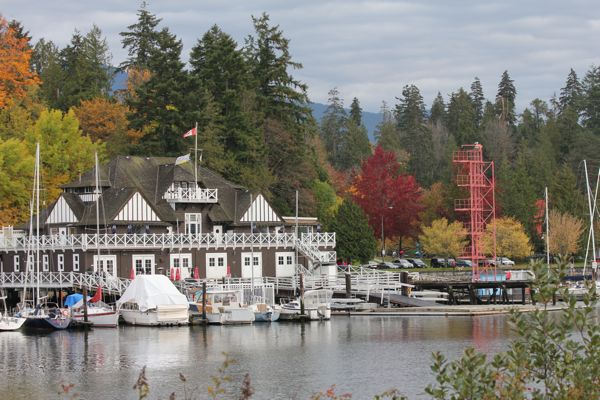 As many of you have gathered, I've been MIA these last two weeks, traveling to such places as San Francisco, Sonoma and Napa Valleys, and Vancouver. In each of these destinations, I was able to experience a tiny bit of the local life through visiting the sites and tasting the amazing foods each city had to offer.
One of the things I loved about my time away, was that each city had it's own spectacular views and equally spectacular places to run.  San Francisco offered a coastal path along Fisherman's Wharf, with amazing shopping sites just a few blocks away. Napa provided a much needed peaceful run through, what seemed like, a sleepy bedroom town surrounded by green and gold vines. And finally, Vancouver…I have so much to say about running in Vancouver and most of it revolves around the beautiful Stanley Park. On three separate occasions, I was able to run from my hotel through Stanley Park. Each time I would nearly gasp in wonder at the beauty of the mountain-lined harbor, the fall foliage at its peak, and the pristine surroundings that are famous in the Pacific Northwest.
Unlike most people who judge a city by the sites, restaurants, and atmosphere, I find myself forming an opinion of the city based on my running experiences there. I have to admit, of all the places I've run outside of Chicago – and there have been MANY – Vancouver is, by far, my favorite.
I can quite honestly say, I left my heart, and running shoes, in Vancouver.