Running With Cake Fact: I ONLY run in Nike running shoes. I haven't worn any other running shoe since high school.
Hey all!
It's so nice to actually sleep in on a Sunday. Before I started my typical run, I had a little pre-run snack..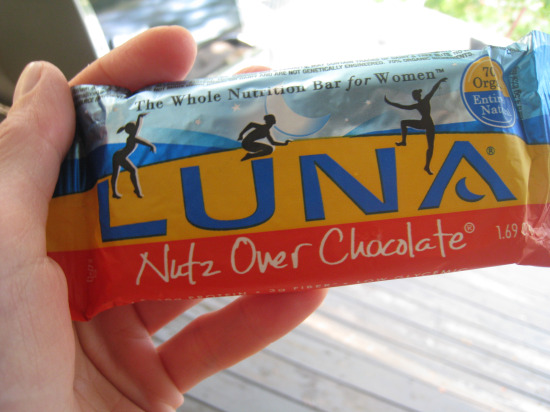 I had 1/2 of one of my LUNA bars – Nutz Over Chocolate. I usually only eat power bars half at a time. Any more than that and I'm afraid I may feel too full during my run.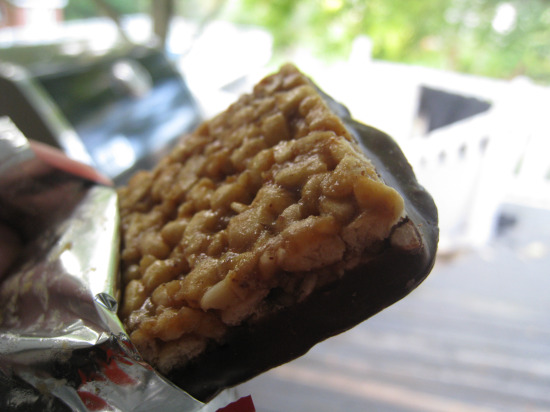 As far as nutrients, this bar had 180 calories, 10 g of protein, and 3 g of fiber. Plus, it combined two of my favorite things – nuts and chocolate! The bar tasted awesome…I just really wish that there was more fiber in it.
My run consisted of a quick 5-miler. Although I was well-rested and it was a gorgeous morning, I just wasn't in the mood for a longer run – I'm sure you all have been there.
I wasn't too hungry when I came home from my run, so I ate a simple breakfast of fresh, whole fruit…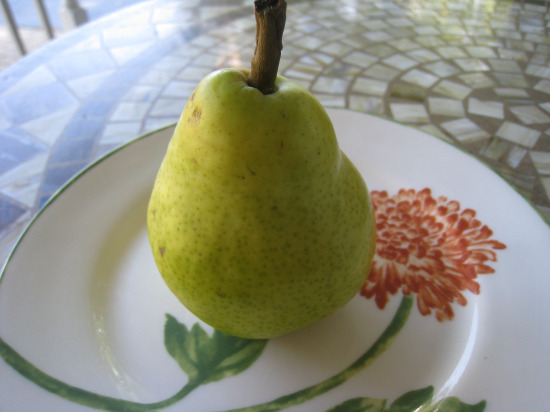 A super yummy pear! I used to hate pears as a kid – I'm not sure why, maybe it was the texture. Now I love them – although they have to be pretty ripe for my taste.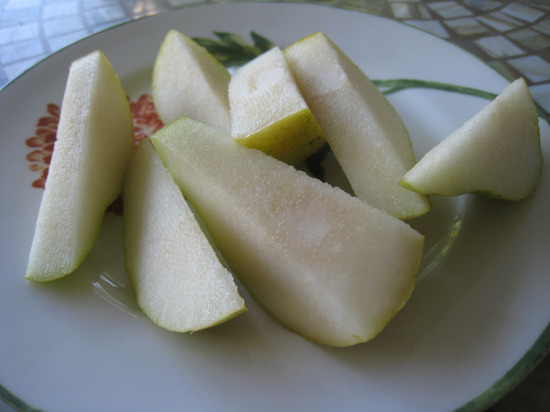 After the pear, I still had a taste for something a little sweet, so I picked out a few fresh strawberries….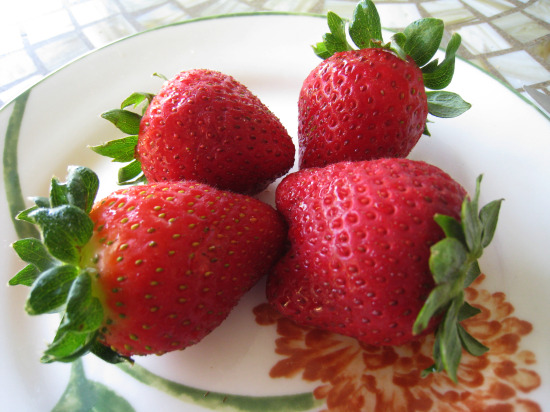 Now these beauties were VERY sweet and juicy! Just like watermelon, I am sooo going to miss strawberries in the winter.
The rest of the morning/early afternoon was spent house cleaning. My in-laws are coming for dinner and somehow, the house looked like a tornado swept through it. It's not as if I don't clean EVERY day, so how does it get like this?
While cleaning, I listened to the melodic sounds of Bob Marley. I typically can't wait to listen to Bob Marley, Jimmy B, and all of the other summer favorites. But this summer wasn't that hot and most of the time, it just didn't feel like summer. Hence, Bob and Jimmy were barely played at all the last few months. I guess today was as good a day as any to bring them back out for a final summer fling. Now, for the next month or so, it will be my Autumn transition music (what I play until I'm allowed to play Christmas music in the house), including Jack Johnson, Sarah McLachlan, Tori Amos, and plenty of classical.
I stopped mid-cleaning and had a simple lunch…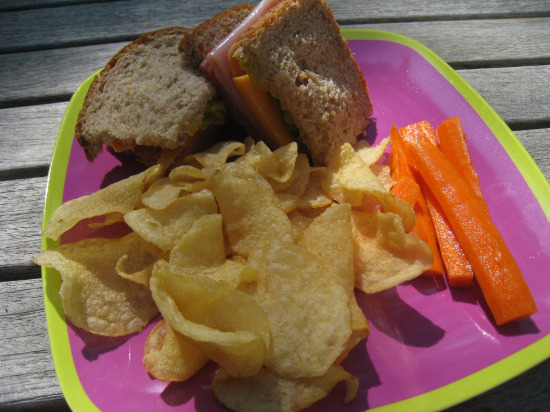 …which was a 1/2 salami and ham sandwich with cheddar cheese, and Mezzetta hot peppers, all on 12-grain Brownberry bread. Plus, I had a handful of carrots and my tasty Cape Cod potato chips!
We're making homemade minestrone soup for dinner tonight, so I'd better get chopping! 
See you all tonight!