Hello All,
My training course today went ok. It was delivered very nicely by my team. Now, how it was received is another story. It's very disheartening when you put so much effort into a presentation or program and then someone in the front row is texting the whole time. Not cool in my book. You could at least fake that you are somewhat interested. 
Anyway, for breakfast, I tried my new Cascadian Farm organic dark chocolate almond granola…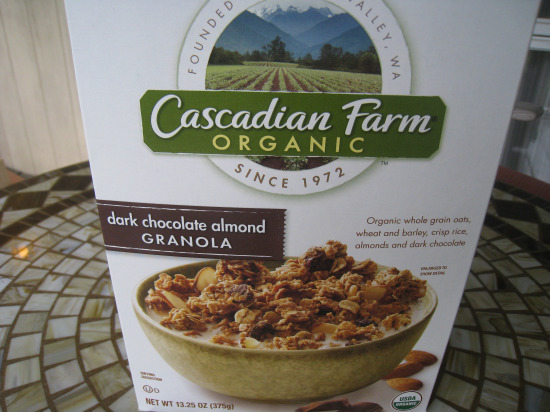 Oh my, this was GOOD! I think I could actually get my husband to eat it. He even commented when he saw the box, "hmm, dark chocolate almond granola… I could go for some of that!" He doesn't usually eat granola, so, that's really telling you something.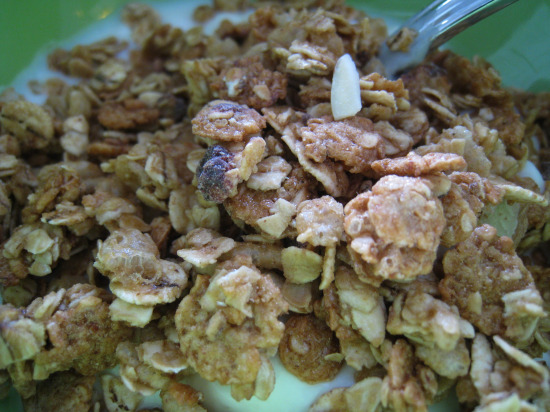 I really like this granola – reminded me a lot of my own homemade granola, although I don't include chocolate in mine. I added it to a bowl of Trader Joe's vanilla nonfat Greek yogurt and it stayed crunchy the whole time. And, it was yummy!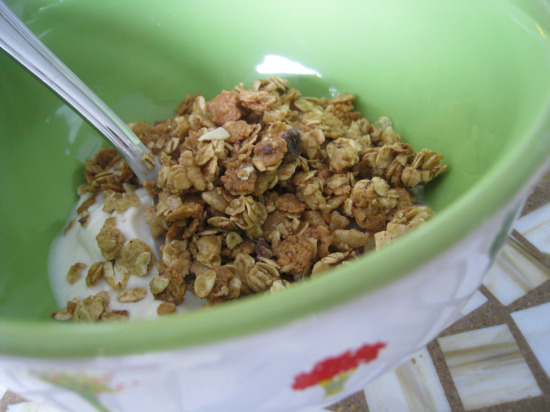 I only added 1/4 cup of the granola to the yogurt (only about 70 calories) but I wish I would have added more! The only negative is that I wish there were more chocolate pieces in my box. I shook it around a bit and really didn't see much chocolate in it.
Between preparing for and actually delivering today's training session, I was busy from about 9 AM – 1:30 PM, then I had a meeting from 1:30-2:30 PM. Thankfully, the training included a pizza lunch. However, by the time I actually got around to eating the pizza, it was soggy. Oh my, two soggy pizzas in one week = a really bad week!!!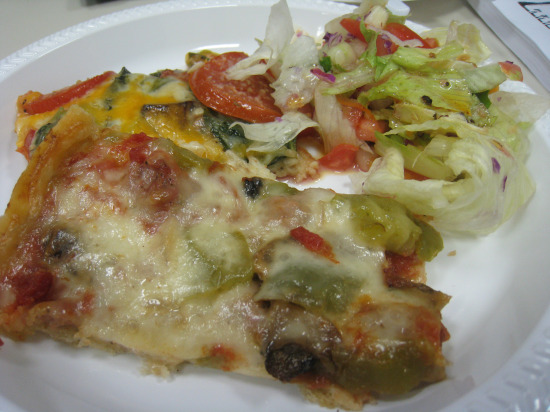 The photo of the pizza actually looked BETTER than it tasted, if you can believe that. This was really proof that you can have bad pizza, no matter what people tell me.
Alright, I'm wrapping up and hoping to get out of here soon. See you all tonight!