Happy  Valentine's Day! Hope you all have someone special to share the day with.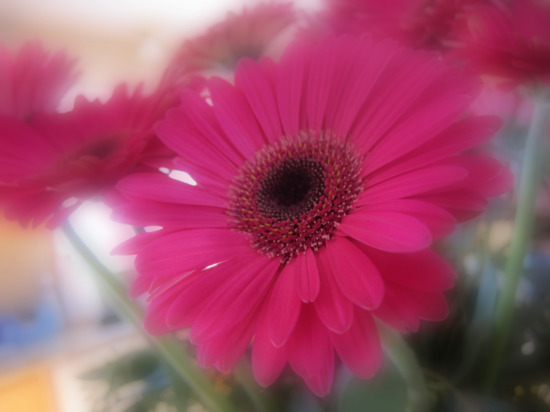 I received a lovely bouquet of bright pink Gerber Daisies for Valentine's Day. Gerber Daisies have been my favorite flower for years – they are such a happy flower and always make me smile!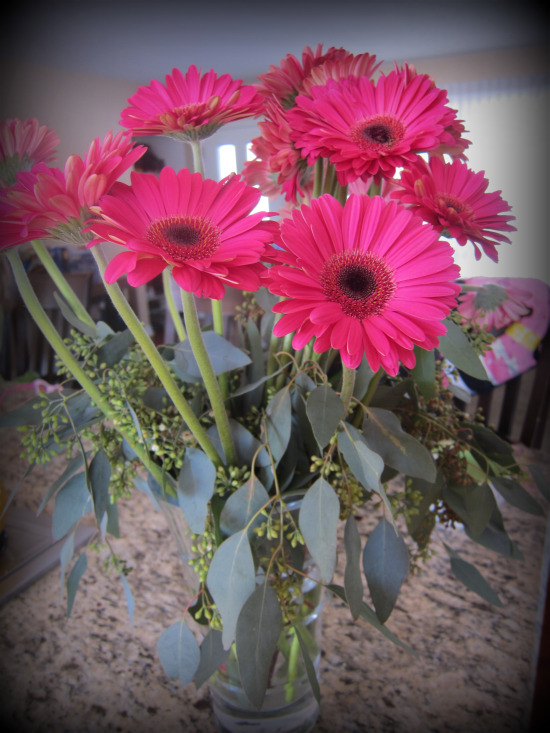 The rest of the day was not so exciting. Scott and I worked most of the day. He worked on a big project for a client and I studied for my CPT exam. I can't believe I'm taking the test this Tuesday! Happy Mardi Gras to me 🙂 I am so glad that I am off of work tomorrow so that I can study.
Alright, it's back to the books for me. Have a great night!