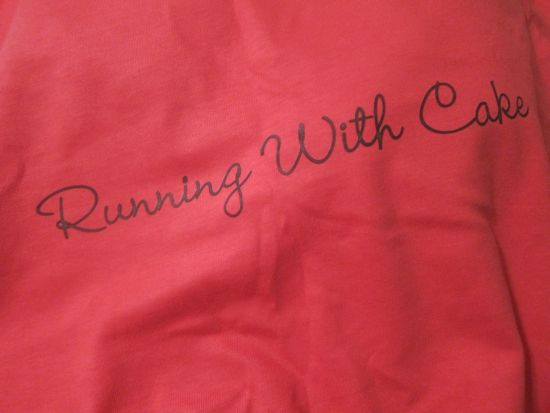 Only one more day of work until the Healthy Living Summit! Yeah! I took the afternoon off from work to run some errands and to get some last minute sun by the pool – he he! It was so relaxing laying by the pool and following everyone's HLS comments on Twitter – HLS bloggers are awesome!
While laying by the pool, I heard a familiar noise at the front of the house – the screeching/halting of large tires and the grrrr of a large engine. Who could it be but the UPS man! I've never been so happy to see Brown! And what did my Santa in brown shorts bring me? My Anthropologie top for Saturday's dinner at Mercadito (can't wait to meet Rhodeygirltests and Fervent Foodie!) and my RWC t-shirt.
I was so excited to receive the packages that I ripped them open like a child on Christmas morning. Unfortunately, my RWC tee did not turn out exactly how I had ordered. Thankfully, Cafe Press addressed the issue and is sending me another one – directly to my hotel on Friday – free of charge! Now that's service! As of now, this (or a similar one) is the shirt I will be wearing to the sessions on Saturday – hopefully, you can pick me out from the crowd!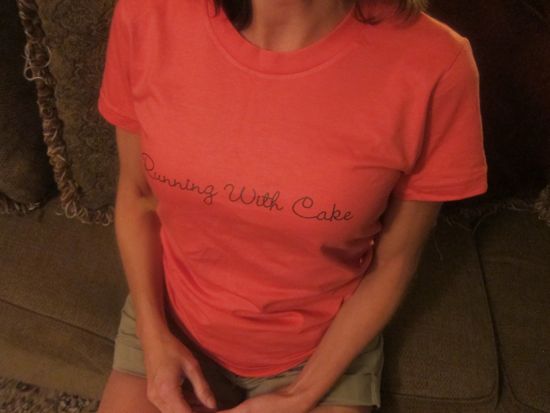 And on the subject of clothes, here's what I will be wearing…
Friday Frito Lay Tour – yoga pants and t-shirt
Friday night OpenSky reception – cocktail dress
Saturday sessions – capri yoga pants and RWC t-shirt
Saturday Arnold Tour, Mercadito Dinner, Drinks/Dancing – Capris and a fun Anthropologie top
Sunday run and breakfast – Lucy running skirt and fitted running shirt
All outfits are subject to change based on weather, mood, and if I spill the odd drink on myself! Ok ladies, must get packing, then it's off to bed to rest up for my 6-mile run in the AM. Safe travels Dawn, Pickley Pear and everyone else attending HLS!
Night all 🙂