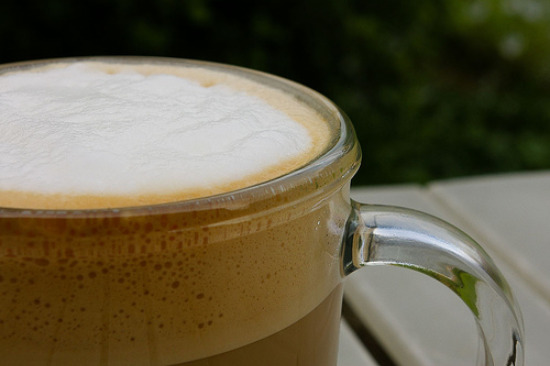 (Photo Source)
The other morning, when I was heading out of my usual Starbucks (yep, back on the wagon), I ran into one of our seasoned VP's. She was so surprised to see me and almost seemed a little embarrassed. She asked, "Are you as addicted as I am?" We went on to exchange that we both were addicted and both wanted to cut down because of the calories and the cost. My drink, whether it's a skinny vanilla latte or a mocha frap, usually costs around $4.
She explained that she knew how to work the system, and get what she wanted for less. Instead of her former skinny vanilla latte, she now gets a bold coffee, with a soy milk topper with a shot of sugar-free vanilla. She said it tastes nearly exactly like a vanilla latte with fewer calories. And how much does that cost – $2.50 for a Venti! She is sooo smart. Maybe that's why she's a VP.
What's your creative way of getting your drink or food of choice for less?