Hello Everyone! I am back from my nephew's birthday party and am totally exhausted! It's amazing how little kids can wear you out, especially when they're all jacked up on sugar!
The guest of honor, my nephew, chose his special birthday dinner. And what else could a 4-year old want for dinner  but PIZZA….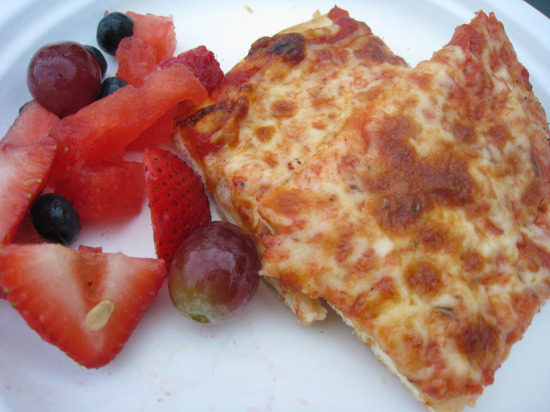 There were several kinds of pizza to choose from – pepperoni, sausage, and plain cheese. I had 3 small slices of cheese pizza and a scoop of fruit salad to balance the cheesy, greasy pizza. I also munched on quite a bit of homemade mango-pepper salsa, courtesy of my mother-in-law, which was fantastic…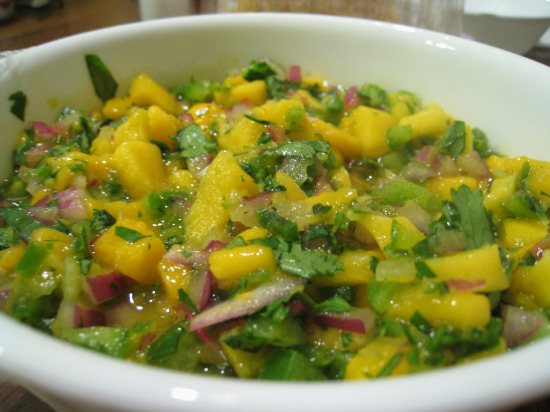 Hmmm…sooo goood! Whoever thought to replace tomatoes with mangoes in salsa was a genius! The flavors of mango, peppers, onions, and cilantro are amazing and the dish itself is super versatile, going well on a tortilla chip or used as a sauce over fish or chicken. 
We ended our birthday celebration with Spiderman-themed cupcakes. I don't think I've had cupcakes with red and blue frosting in ages…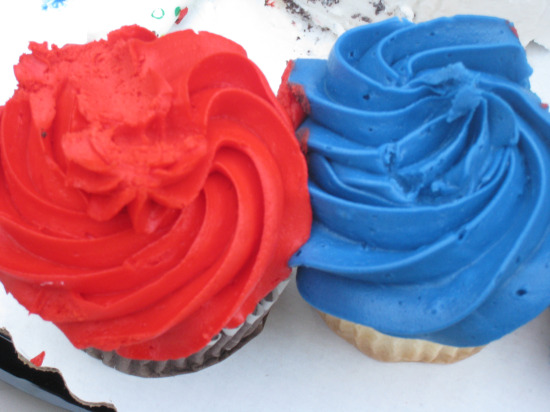 It was hysterical to see all of the kids eating these brightly frosted cakes. By the end, they all looked like a cross between a smurf and a clown! Too cute!
Now, I really need to head to bed, considering tomorrow is my early run day and, of course, I'm off to work right after that!
Have a great night everyone!