Only one more day to enter my Crabtree & Evelyn giveaway! Find all of the details at Bistro Chic!
Hello Everyone – 
Hey All! I've got to make this quick, because I have another early class tomorrow.
I had to be at class (45 minutes from my house) at 8 AM today. Ugh, getting up that early on a Saturday is NOT fun unless you are on vacation in Hawaii or Europe. I attempted to go to Starbucks for a pick me up, but after driving around for 15 minutes, I couldn't find ANY! What's up with that – I thought they were on every corner! All that work and I was 20 minutes late for class with no coffee to show for my efforts. Bah – humbug.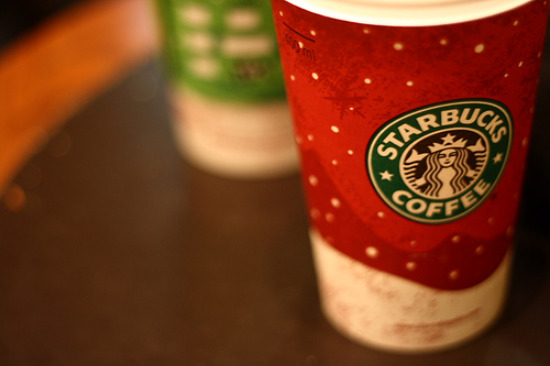 Well, I realized today that I really need to get back into my yoga routine. At class today, we learned all about resistance training and flexibility. I actually did the testing and was tested on. When the flexibility portion came around, I could barely reach past my feet – yikes! Granted, I am only 5′ 1" and have a very short torso, but I really think I should be more flexible than that 🙁 It kind of makes sense though – I read somewhere that distance runners are some of the most inflexible athletes. Hmm…I guess i would fall into that category – although I'm not proud of that factoid.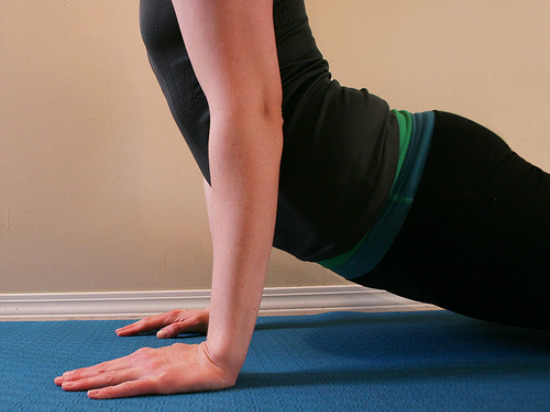 But I really kicked a-s on the crunches test – I did the max you can do – sweet! 
I was soo exhausted by the time class ended. I am really thankful that Scott had a little stir-fry action going when I arrived  home…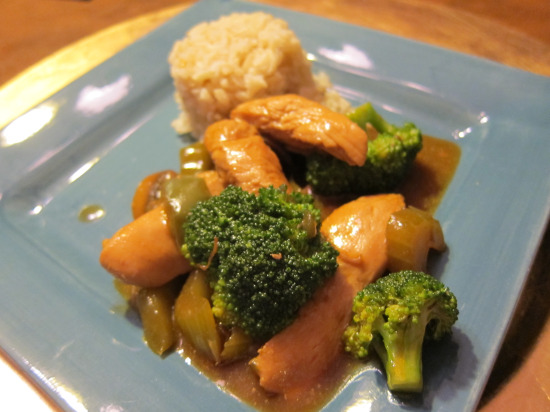 I didn't think I was that hungry, but I just couldn't stop eating tonight! I had two servings of stir-fry plus a bunch of ice cream (not pictured). I guess talking about exercise all day can actually increase your appetite – he he!
OK, gotta run. My class goes from 9 AM to 4 PM tomorrow, then it's time to clean house – my big sister, her husband, and my nephew are arriving on Thursday night to stay with us for the weekend. Woo hoo! We have so much planned – I'll share details later in the week 😉
Have a great night everyone.