So this morning started off very early, or what seemed to be really early. I didn't end up going to bed until nearly midnight and then my alarm went off at 6 AM. I really wanted to just stay in bed but I knew I'd better run today because I did not run yesterday. 
It has not been getting light until 7 AM here in Chicago – yikes! That is way too late for me to start running during the work week. So I was on the treadmill again today. I'd better get used to it because winter weather will be here before I know it. However, with the time change this weekend, it will get light by 6 AM instead – bonus!
I literally had my breakfast in-hand this morning as I walked out the door…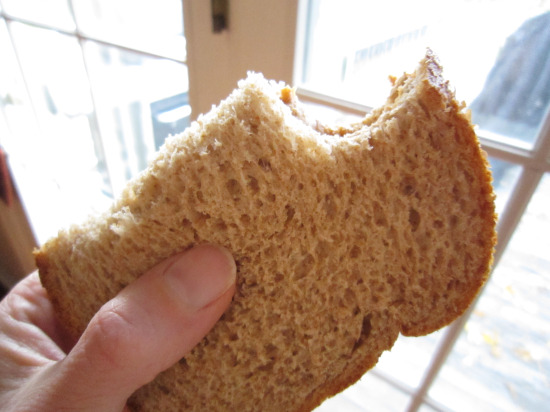 There's nothing wrong with a little all-natural creamy peanut butter on Brownberry's double fiber bread. Gotta love that it's a very nonmessy and portable breakfast.
I was heads down at work from about 9 AM to 1 PM. I'm so glad I brought my lunch because I had no time to run out…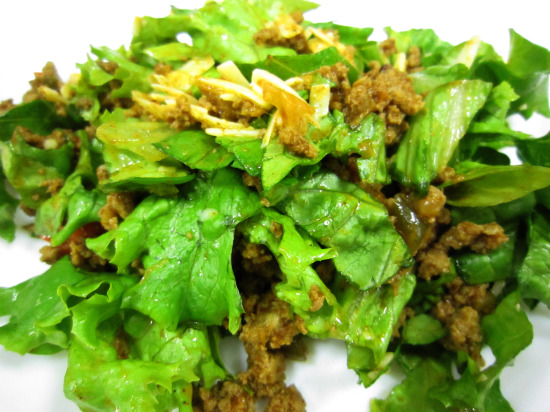 Leftover taco salad saved the day! The protein in the meat and cheese was a huge help after a full morning of work. It kept me energized all the way to dinner too. 
Dinner ended up being a close replay of last night (and today's lunch actually) – a salad duet if you will. Scott baked parmesan crusted chicken tonight, but I chose to have mine in a salad rather than eating it with potatoes and steamed carrots…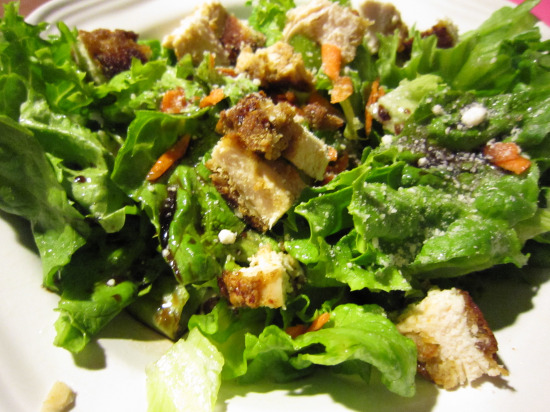 I've just been in the salad mood lately. This is the third one I've had in two days! Salads are so easy and healthy to make, especially when you have a salad spinner. I just chop all the lettuce up at once, rinse it off really well, spin it, and leave it in the fridge for a week. I take the lettuce out whenever I'm in the mood for a quick salad, or we use it for other things like tacos. Again – so easy!
After dinner I headed out to finally get my new running shoes! And that is exactly what I did. I'm so excited that I have new shoes to run in and I'm especially glad that I have new shoes for my trip – the old ones were getting pretty bad. I didn't take a picture of them tonight because of the bad lighting, but I'll post one tomorrow for you all to see. FYI – I am very picky about my running shoes. I have worn the same make and model (hmmm….sounds like a car) for most of the last 10 years.
On my way back from Dick's Sporting Goods, I stopped at Cold Stone to pick up ice cream for Scott. I had a coupon to buy 2 ice creams for $5 so I ordered one too, just to save money really 😉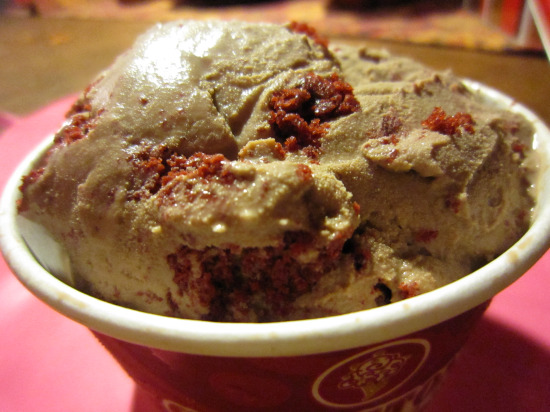 I'm not very fancy when it comes to my Cold Stone. I usually just get chocolate or dark chocolate and one mix-in. Tonight, it was chocolate and red velvet cake! Kudos to Cold Stone for venturing into the red velvet cake territory – it is a favorite of mine, especially when the cake is done right. I also tried a little taste of the pumpkin ice cream – hmm…not a fan – way too pumpkiny, but then what did I expect?
I am off tomorrow as is customary the day before I travel. Then, Friday is the big day – I'll be off to sunny California. My brother and his wife live there and I'm so excited that I get to see them on Friday night for dinner!
OK, gotta run before I turn into a pumpkin. Have a great night.