Good morning! I was back on schedule today with a 4 mile run. It was kind of hazy and humid outside today although it was really not all that hot. You couldn't tell though by the way I was sweating – uck!
Have another meeting to prepare for today so I was rushing out the door. But, even in a harried state, I always make  time for breakfast – no matter how small or simple it may be.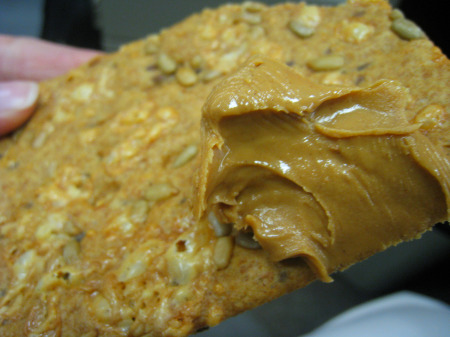 Today, I had a quick, yet nutritious breakfast – a Dr. Kracker flatbread with a smear of all natural peanut butter. The ultimate peanut butter and crackers! This may sound like more of a snack but both the peanut butter and Kracker are loaded with protein, not to mention good fat. And after a long, sweaty run, protein and good fat are just the things a girl needs to refuel.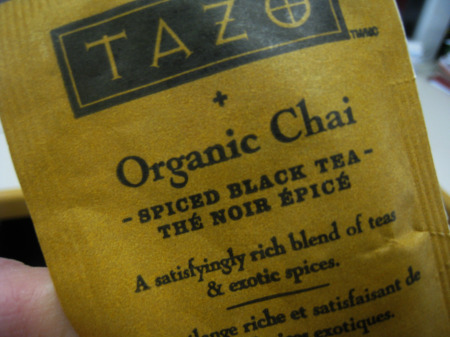 I also added some spice to my breakfast with Tazo Organic Chai tea. It's not my favorite flavor – a little too exotic for me – but it was very smooth and satisfied my tea urge. I usually prefer Tazo's Awak tea – it really gets a girl moving in the morning (or anytime really). Although I don't mind the spicy flavor of Chai on most days, combining the spice with peanut butter and a cheesy cracker was probably not the best combination. Oh well, what can you expect from a girl on the run. 
Overall, my light breakfast gave me about 200 calories to start my day. I just hope it holds me through lunch. If not, I brought another juice Granny Smith apple, just in case.
Have a great morning everyone!