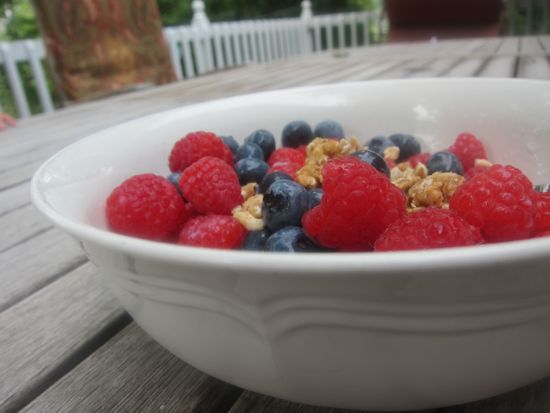 Yesterday morning started with a fantastic 6 1/2 mile run – about 8 min 20 sec miles. Then, it was on to another patriotic breakfast of Kashi with red raspberries, blueberries, and milk – holy fiber batman!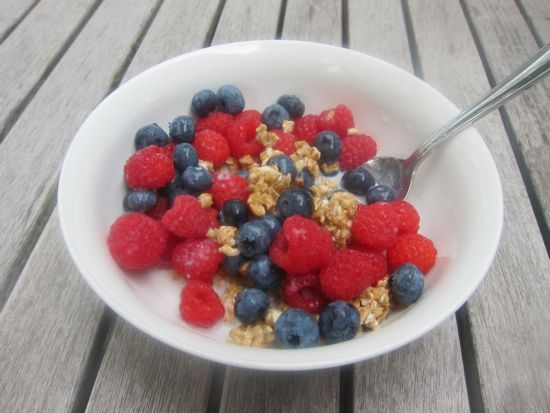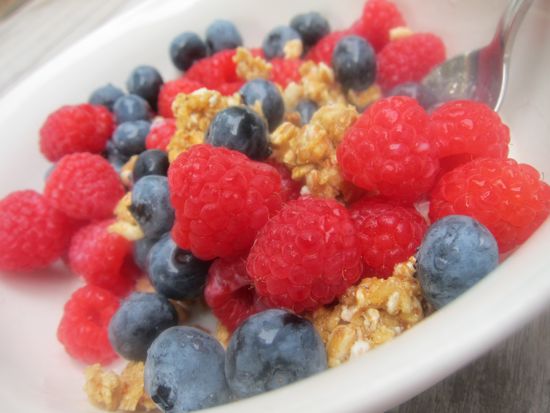 After the late breakfast, Scott and I took the kids in the pool until it was time for lunch. We needed to make it a quick lunch, in order to pack the car for a mid-day excursion to the mall and then onto Shakespeare in the Park.
Before heading to see the Bard, we stopped at my favorite local tart froyo place – Red Mango! I have been craving a tart frozen yogurt since May when I was in DC for a week. Tart yogurt, oh how I miss thee – sigh…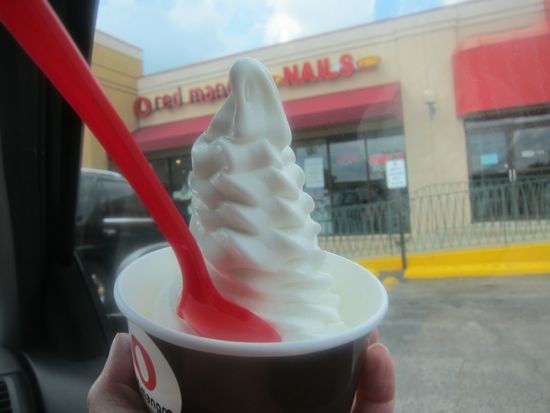 I had an original flavor – plain, with no toppings. Well, sort of. I planned ahead and brought two of my favorite toppings (from home) in a baggie – walnuts and dark chocolate chips. The California Walnut Board was not kidding when they suggested that walnuts are great for the summer – especially on my summer froyo! My husband said I was being cheap by bringing my own toppings – I think I'm being frugal. I saved $1 and it was sooo worth it!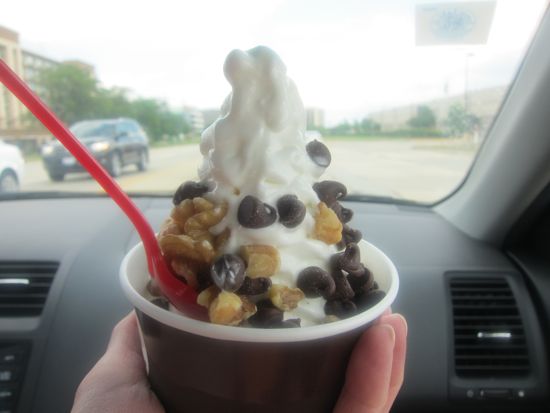 Once we had our fill of shopping with the kids or rather, I had had my fill of Anthropologie (I just can't seem to find anything these days) – we headed over to Scott's parents' house to pick up my father-in-law. We all headed to Shakespeare in the Park where we saw a fantastic rendition of As You Like It. It had most of the same verse/prose from the original play, but it had modern music throughout (ie. Jason Mraz, I'm Yours.) Very creative! The kids liked it too – Mr. C was captivated by the actors and Miss M kept telling me who all of the "bad guys" were.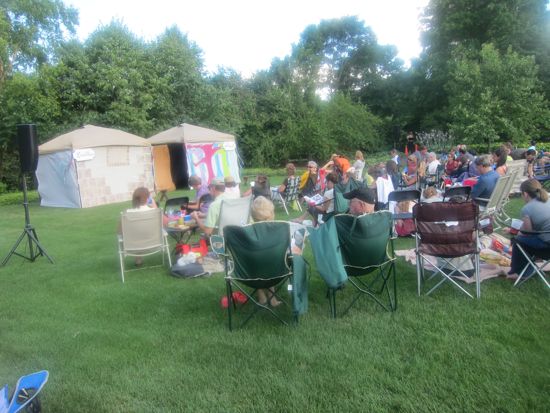 Fast forward to this morning – I'm taking a personal day to stay home with the kids while Scott teaches a class. We're taking the car in for an oil change – how exciting. Well, it's better than sitting in my cubicle!