I am officially on the first trip of 6 or seven trips that I have planned for the next 5 months. I have already eaten more food in two days than I normally do in about 4!! And yes, I am truthful when I say that my day began with chocolate and ended with chocolate. I really have to start pacing myself or I'm going to gain 10 pounds by May.
To give you an example of my less than ideal food selections, breakfast was a carb-loading buffet…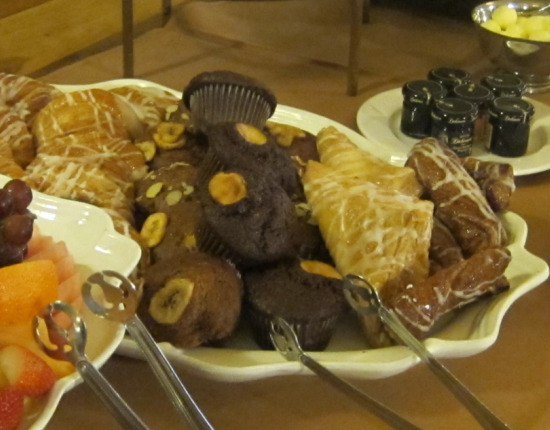 And so, my day started with a chocolate muffin pictured in the center. Yes, there was a fruit options, but the chocolate muffin seemed to be calling my name. 
My day ended with a piece of red velvet chocolate birthday cake…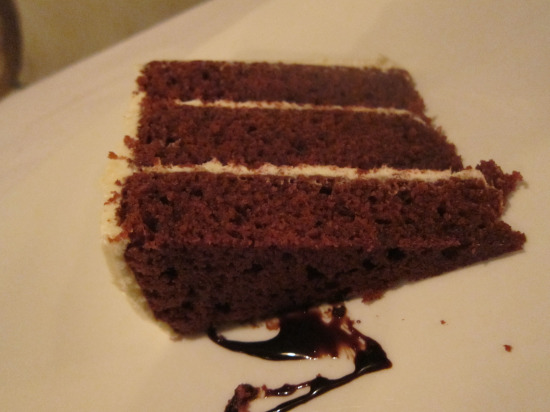 And if you think that's rich, you should see the rest of the food I had in between!! But you'll have to wait for those details tomorrow. I'm tired and must leave for the airport at 5:45 Am.
Have a great night!