Hey RWC fans – Want to try an awesome Crabtree & Evelyn product for free? Scroll down to learn more!
Morning everyone!
I love waking up to a beautiful sunshiny Winter morning! After a brisk run on the trusty treadmill, I chomped on a bowl of Kashi Go Lean Crunch…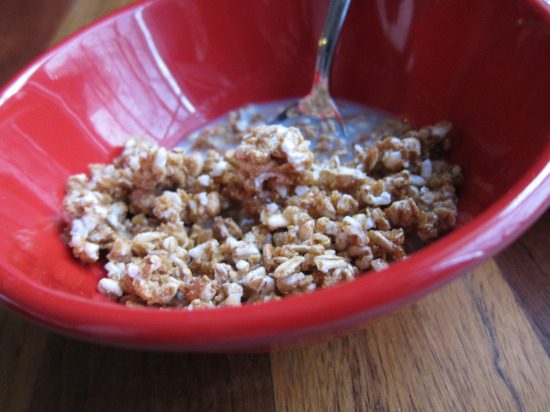 Nothing else in the bowl – just Kashi. But then again, unless you're adding fruit, what else do you need besides Kashi in your bowl? Also had a shot glass of OJ on the side…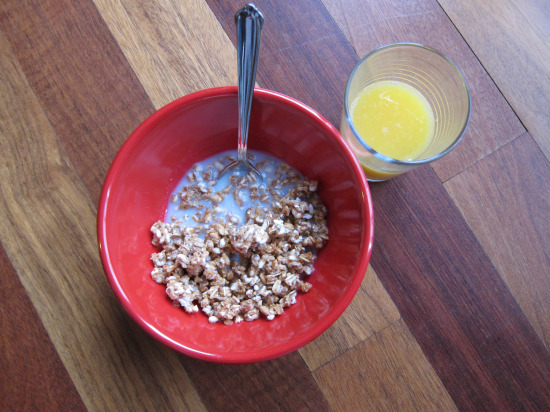 Here's an idea for a great freebie! In an effort to encourage others to become more conscious about the environment, Origins will give you a sample of any of their products if you give them one of your empty cosmetic tubes, bottles, etc. It's a great way for everyone to recycle and get a little something for it! I've known about this program for a while, but just took my first empty contain in to Origins this weekend. The sales associate was so polite and spoke very highly of the program. I walked away with a little sample (about the size of a quarter in circumference) of their Modern Friction facial scrub – it's very light and leaves your skin looking amazing!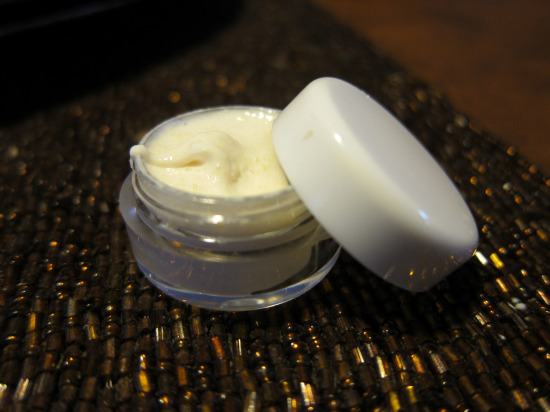 Bistro Chic Holiday Giveaway
And, speaking of bath and body products, check out this great holiday giveaway at Bistro Chic! One lucky reader will win a fabulous gift from Crabtree & Evelyn!
Gotta run for now – have a great day everyone!