I had another HOT run this morning. The humidity was really high as well, which made it a little hard to breathe. But I was still able to go about 4 1/2 miles. 
Before heading to work, I refueled with a TON of fruit.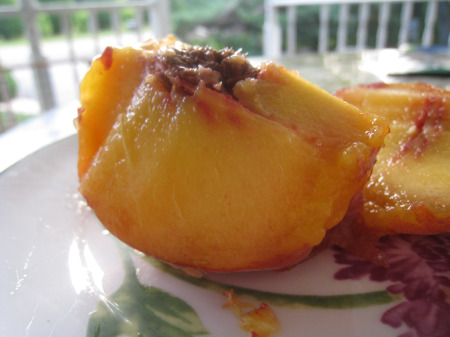 I started with a huge peach that was so juicy and sweet – yum!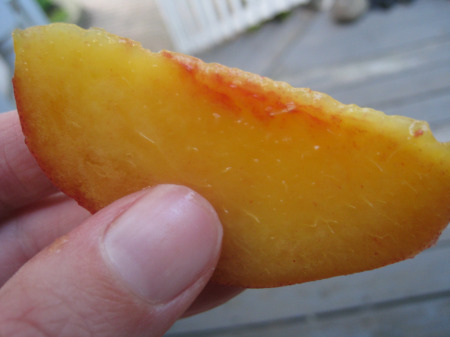 Although I was feeling just peachy after my peach, I still needed a little more food. But I was still very hot from my run (and it was hot in the house) so I had a major craving for cold food, meaning fruit.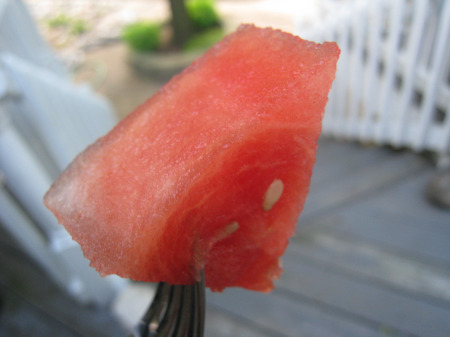 I had a few watermelon chunks and felt refreshed. But alas, where is RWC's protein in her fruit-filled breakfast?
Not wanting to skip my protein this morning – because it's what keeps you full – I also nibbled on a little all-natural peanut butter on a couple whole wheat crackers (sorry, no picture).
I have a really busy day today so I must be off. I need to leave work at a decent time tonight because my husband and I are attending an outdoor concert. More details on that later today…
Have a great day everyone!