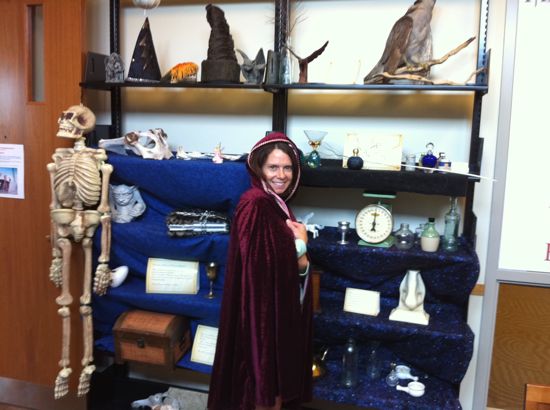 Yesterday, Scott and I took the kids to the Renaissance Faire at the local library. I have to say – my local library is awesome!!! When I was growing up, we had a terrible library – or at least a terrible kids' section. But my local library now is very modern and has all kinds of activities for adults and children. This summer, they've even been lucky enough to host the Harry Potter traveling exhibit – the only library in the area to do this! So yesterday, we drove 5 minutes to the library to be transported into Harry Potter's World and to experience a little Medieval living.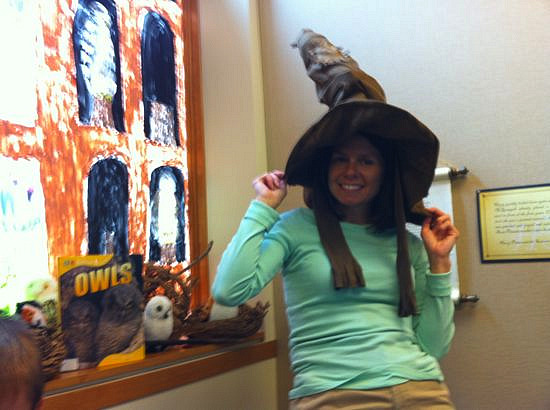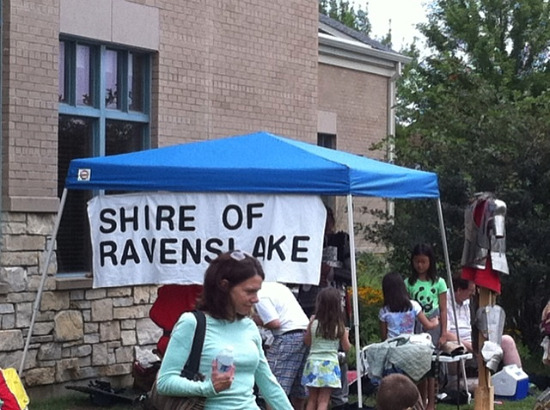 The Harry Potter Exhibit had more than I thought it would have. From life-size cut-outs of the characters, to interactive and hands-on activities for kids (and me). As you can see from the photos, I was not shy about being sorted into my Hogwarts' House – Gryffindor of course! Ms. M put the hat on and it completely engulfed her head – she was not crazy about that. After the exhibit, we headed outside to see a little Medieval fighting. Of course, Mr. C loved the fighting and the costumes. What's crazy is that grown men actually do this as a hobby, going from exhibit to exhibit. What's even crazier is that I like it!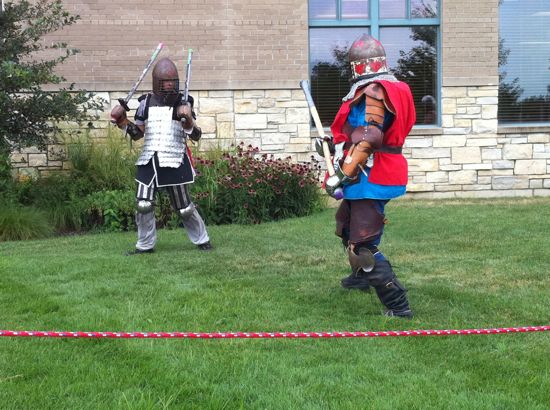 OK, have to get running! I'm still not feeling the greatest today. But I'm going to take some Tylenol and hedge my bets. Have a great day all!