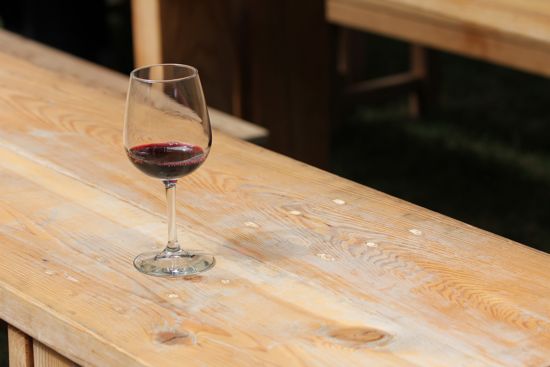 For the third consecutive year, the Illinois Restaurant Association hosted the highly anticipated Chicago Gourmet. And for the third year, the attendees, including yours truly, seemed to leave with mixed emotions about the event.
On Saturday, I received my first taste of the event in the form of an hour-long check-in line. Unfortunately, this was not the only line I would encounter throughout the weekend. Luckily, as a corresponding writer for Foodbuzz, I was able to bypass the first queue and get right down to business – drinking wine and eating fancy food. However, within no time at all, I realized that I would be doing quite a bit more drinking than eating. Of the more than 150 food and wine vendors present, wine, beer, and liquor tents easily out-numbered food tents 2 to 1, or at least that is what it seemed like.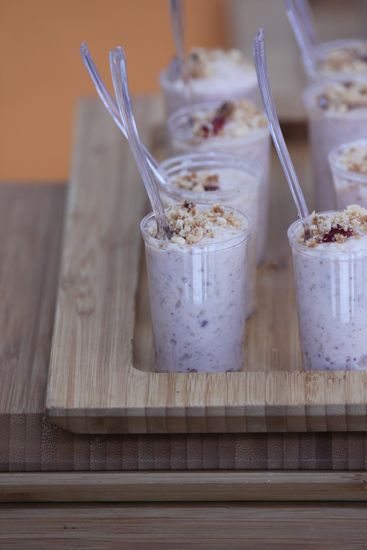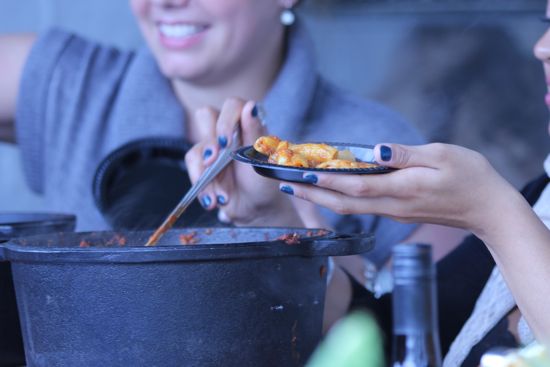 Due to this imbalance in food v. alcohol, most of the food tents had lines, albeit many were fast-moving. Reminiscent of the first two years, the lines for the more popular restaurants, ie. Frontera and Gibson's, snaked around so far that it was hard to tell where they ended. When I did finally work my way up to the front of the line (and I did wait – no line jumping for me!), I was a little surprised at how heavily focused the dishes were on meat and seafood. This, of course, is a man's dream, but for someone who does not eat meat or who is a vegan, finding food beyond dessert was challenging at best.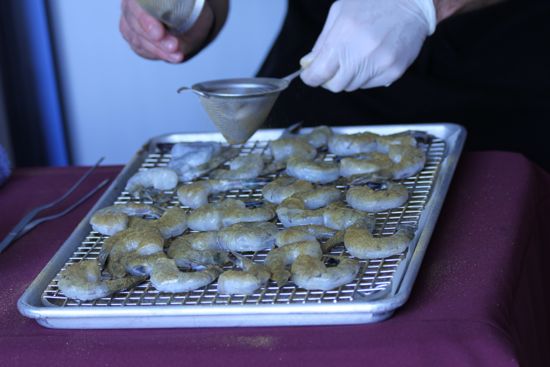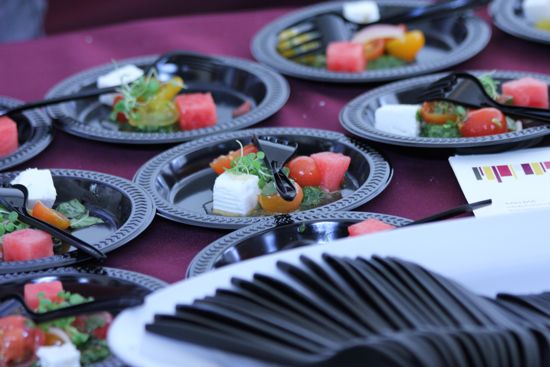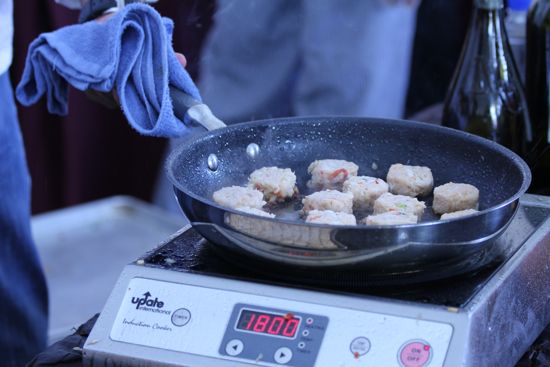 Sunday proved an even greater challenge when those lucky enough to score a Groupon discount arrived for their fair share. I am sorry to report that their fair share included even longer lines and even less food, with some vendors even running out of food.
In spite of the lines and limited vegetarian options, there were a number of highlights that deserve a mention. The plentiful seating included a mix of tables with umbrellas and plush chairs and lounge stools – very relaxing and trés chic. The seating combined with the sporadic live jazz interspersed with piped-in music from all decades created an ambience of an upscale outdoor wedding, perfect for a crisp fall day. Furthermore, the long lines for popular restaurants often left much shorter lines at others, especially in the dessert tents.  These were definitely the hidden gems of the event and where I was able to try some fantastic treats, including pumpkin bread pudding, tiramisu, pumpkin and sugar cookie gelato, and sticky toffee pudding.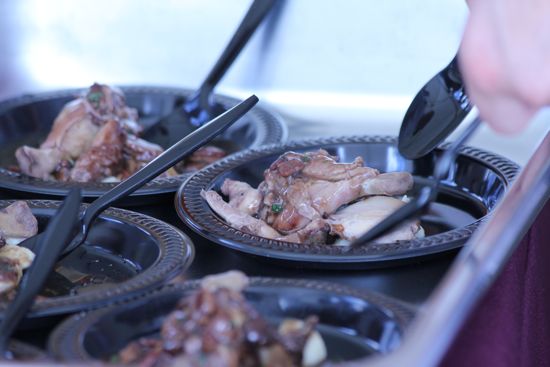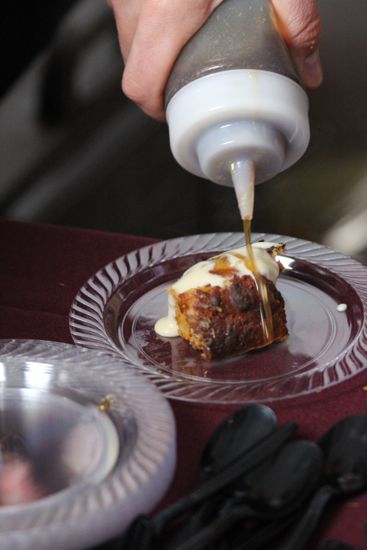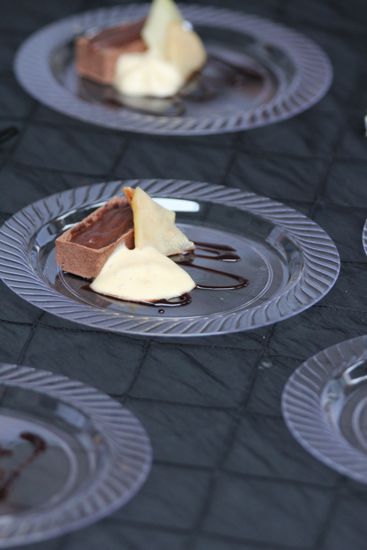 For wine and alcohol enthusiasts, Chicago Gourmet was a virtual dream come true. The wine and other spirits flowed freely and merchants weren't hesitant about filling and refilling glasses. And, just like the chefs who were present, the wine merchants were passionate about their wineries and their products which made for enjoyable conversation.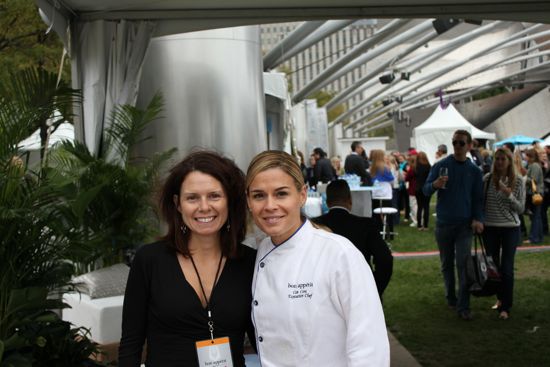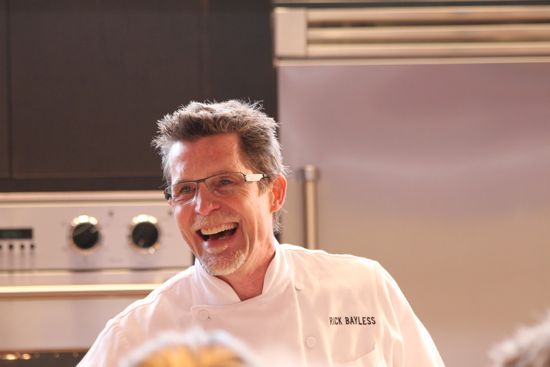 The wine tastings and cooking demonstrations, often led by Chicago's top chefs, were more than informative and enjoyable. The demonstrations held on the main Bon Appetit stage made you feel as if you were actually watching a professional cooking show, while the smaller stages made for more intimate demos. No matter what demonstration you witnessed, the chefs and other presenters, including such top names at Iron Chef Cat Cora and Chicago's own Rick Bayless, were more than willing to interact with the audience, take questions, and allow for photos.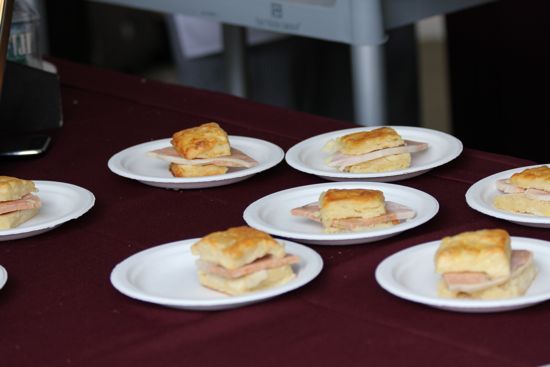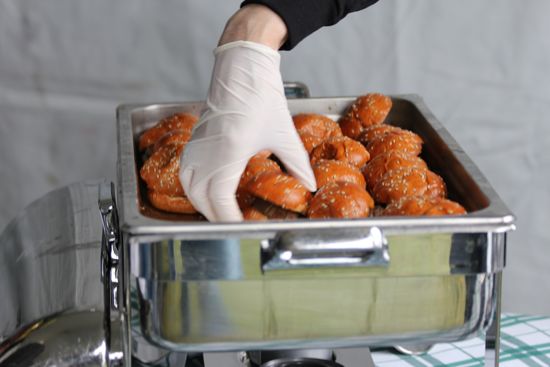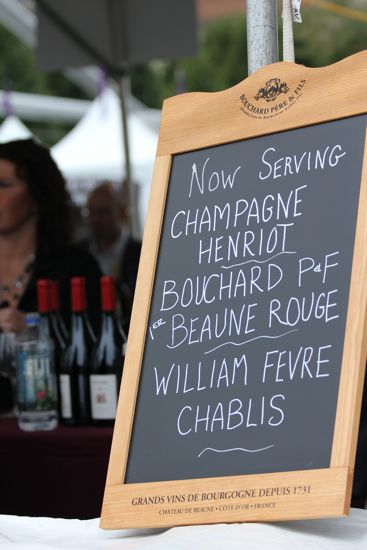 Even with two years under its proverbial belt – not to mention Bon Appetit magazine as the title sponsor, Chicago Gourmet still had a few sticky spots – even beyond the decadently sticky toffee pudding I tried. That's not to say it was all for naught. Most of the people I encountered seemed to be in good spirits – although maybe due to the alcohol – even those who had traveled quite a distance to get there.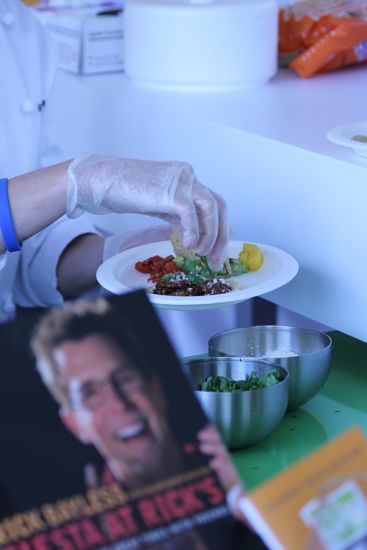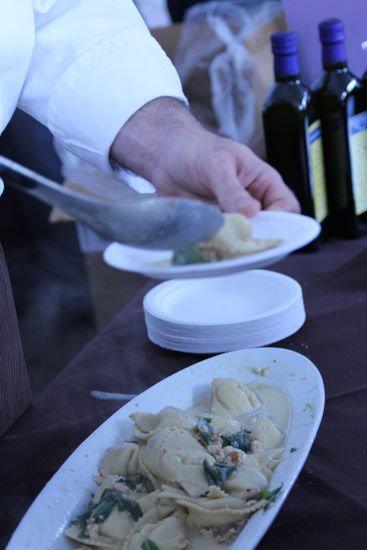 Overall, Chicago Gourmet may not have lived up to its expectation, especially for foodie purists, but it still has great potential. Let's hope that fourth time's a charm.