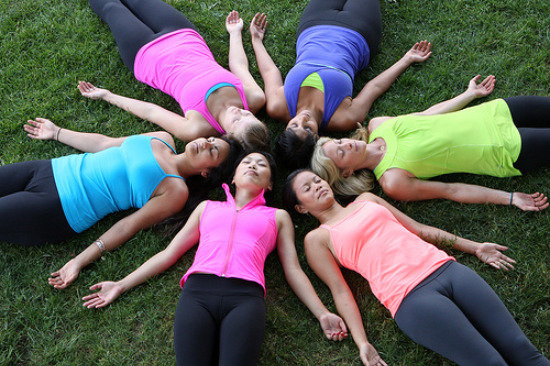 (Photo Source)
As most of you know by now, I'm signed up for Fitbloggin '11 in Baltimore. Yeah – can't wait to see my Healthy Living Summit friends again like Fervent Foodie, A Girl and Her Mutt, and so many more!
Two awesome girls, Jen and Mandy, came up with an awesome idea – called Fit 4 Fitbloggin – to encourage Fitbloggin attendees to reach their fitness goals before the conference. That's great motivation, don't  you think?
Although I don't need to lose weight or "get in shape", that doesn't mean I can't have a goal. My goal for Fitbloggin is to add more yoga and strength training to my weekly workouts in order to gain more flexibility, muscle, and definition. I know it doesn't sound like a very lofty or concrete goal. However, for a girl who's been running for over 20 years – pounding the pavement 5-6 times a week –  adding weights and/or yoga to my routine on a regular basis would be a major accomplishment – not to mention a major benefit for my body.
For all Fitbloggin attendees, I hope you will join the rest of the Fit 4 Fitbloggin crew and tell us about your fitness goals! Seriously, by sharing your goal with 200 of your closest fitbloggin friends you are bound to improve something about your health and life!