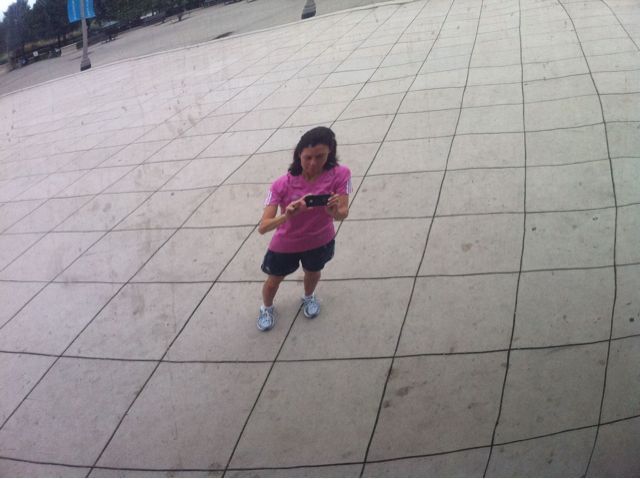 Hey all!
I'm live blogging from the Healthy Living Summit ! Only have time for a quick update because my computer battery is quickly wasting away.
This morning, I met a bunch of HLS women for a walk before breakfast. We headed across the street to Buckingham Fountain then onto the Bean!
Breakfast was a small bowl of Quaker Oats – gotta have my oats! I'm then attended an awesome session about nutrition for athletes, which also reinforced the need to aim for being healthy rather than skinny!
See you all later (or tomorrow, depending on Internet connection) for a full recap!