Wednesday was a day full of fitness. It literally seemed like I was exercising all day long. It went something like this…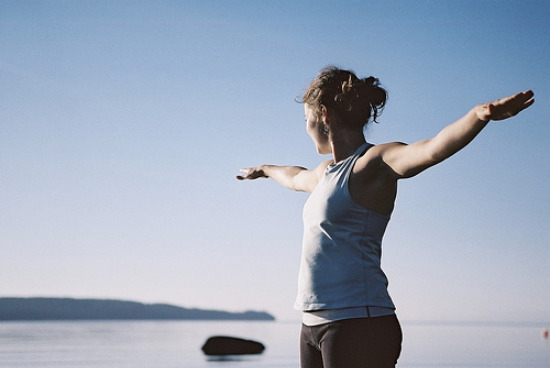 I started with a 7 mile run – 7 miles in 58 minutes to be exact! This is actually a little slower than I've been running the last two weeks. I've been averaging 745-8:00 minute miles, running for a max of 6.2 miles (10K). Today, my average was 8:20 – so I guess that last mile really slowed me down.
Next up, yoga! I went to a lunchtime yoga session right in our office. This is my first time practicing yoga in about 3 weeks because I've been traveling so much – excuses, excuses 🙁 The session, which was attended by 5 other women in the office, lasted for nearly an hour. I was secretly thankful when the class finally ended because I was so hungry!
After work, I stopped by an outdoor mall to walk and browse for about 30 minutes. It was 80 degrees and sunny, even at 5 PM, so it was a great afternoon for a walk outside. It always seems so much easier to exercise when it's nice outside. I wonder if I would exercise even more if I lived somewhere where it was nice all of the time – like San Diego. Hmmm, now there's an idea.
Ok, off to read before bed. I have another fitness-packed day planned for tomorrow so I've got to get some sleep!