Boy, for getting a decent night's sleep (7 hours) I still feel like I'm dragging this morning. Although I still did a 4 1/2 mile run, I felt like it would never end. Even after chugging a bunch of water and eating a protein-packed breakfast, I still feel in a fog. I'm chalking this yucky feeling up to the extremely high humidity we are having here today. It's nearly giving me a headache.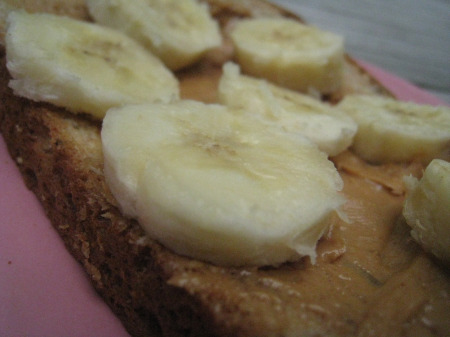 For breakfast, I had a piece of 12-grain bread with all-natural creamy peanut butter, with a few banana slices. It was good, but I didn't finish it all – just wasn't that hungry.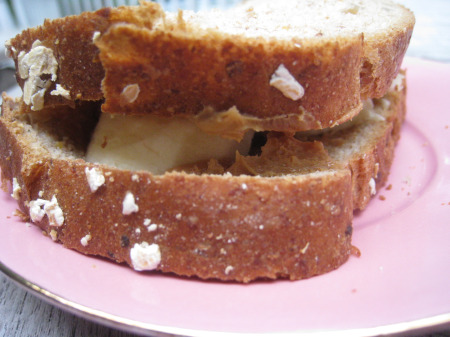 What I really need is some Tazo Awake tea (and I have none) and a little yoga. Yoga always seems to clear my head in the morning, but it's a little difficult to excuse myself at work, go into a conference room, and get into savasana. People might think I've passed out! However, we are trying to get a yoga instructor to come into our office once a week, which would be awesome! I would really like to increase my yoga practice to more than one day a week and this would be the perfect way to do it.
If you're thinking about trying yoga, I would definitely recommend taking a few classes to learn the basics. Then, once you're familiar with the concept and the poses, then you can practice at home. 
But, if you just want a quick illustration of a yoga class or to see what yoga is all about, a good place to learn is at yogadownload.com. You can download free 20-minute yoga lessons and print out free step-by-step illustrations of poses. You do need to create an account first, but it's very easy and free. You can also go to Yoga Journal to learn about yoga basics, as well as additional information about healthy eating and living.
I'm planning on doing a short Yoga Download session tonight. Just thinking about it is already making me feel a little better. Ah… the power of yoga!