Good morning everyone! It's another great day in Chicago land! I had an awesome 4-mile run in the beautiful sunshine and crisp, cool air. After my run, I drank a ton of water while sporting my new Lucy wristband…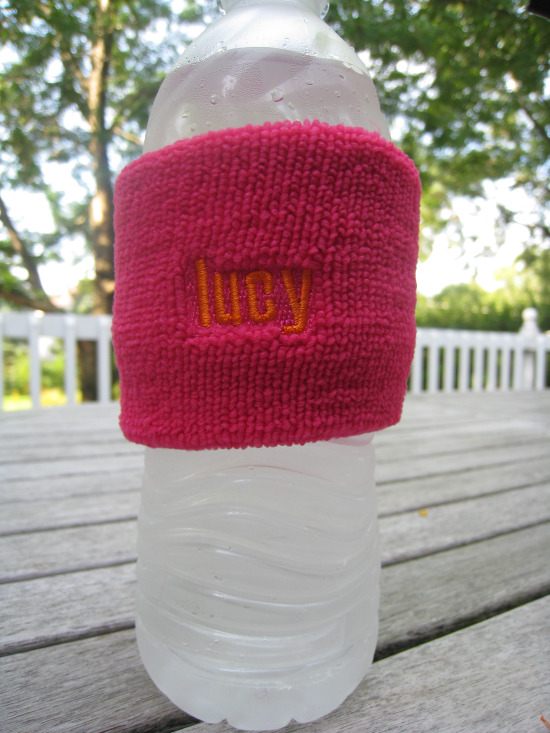 Because I'm on Lucy's email list, I received an email with a coupon for a free bright pink wristband. How fun! I know, I know, I wasn't actually wearing the wristband, but I'm not really in to wearing wristbands while I run or exercise. But it does make for a cute water bottle cover. And, it's great for soaking up all of the condensation from the bottle. 
After my run, I enjoyed a fantastic breakfast…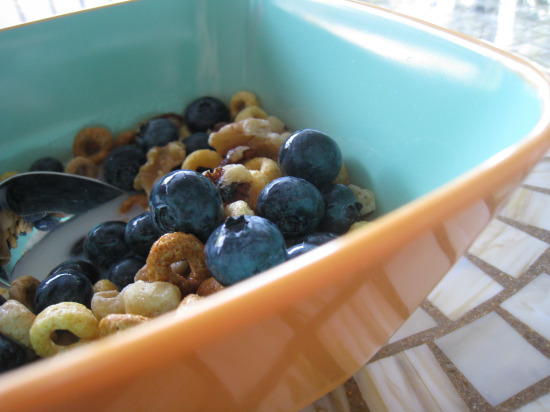 I had a cup of Cheerios Multigrain and topped it with 1/2 cup fresh blueberries (yeah- I've replenished my Costco supply!) and 2 tbsp chopped walnuts.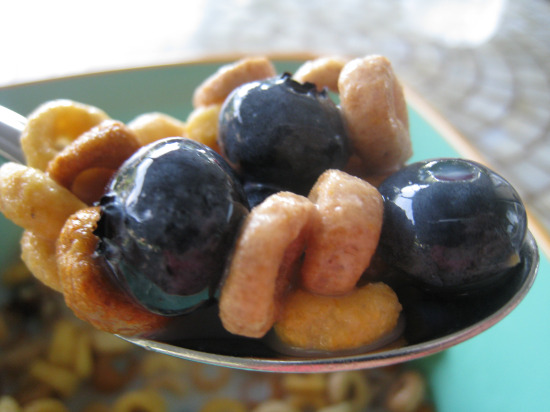 The blueberries are so plump and juicy and full of antioxidants. Plus they have tons of vitamins, including C, A, and E. A recent study out of the University of Michigan (Go Big 10) has even shown that blueberries can help fight belly fat – so how can  you not love this little blue fruit!
OK, enough blueberry babbling for me, gotta get some work done.
Catch you all later!