Today, I booked yet another business trip. This time, I'll be headed to Orlando in April for a continuing education conference. Finally – a business trip where I don't actually have to work! If all goes as planned, I will have logged at least 8 business trips this year.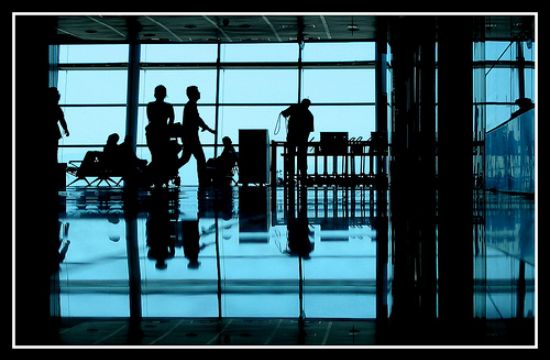 Although traveling for business can get old, one thing I do enjoy is eating at new, fun restaurants in each city I stop in.  This is a great way to explore the city and new foods at the same time. But, it can also be very, very dangerous for your waistline. When you're out of town on business, you have no choice but eat outside the home. Hopefully, you have good luck in your restaurant choices, but sometimes you're at the mercy of airport food and ya all know how I feel about that!! Plus, it is very easy to overeat while on business. Most business events are centered around food and drinks and plenty of both! If you don't pace yourself or know when to stop eating, you're likely to put on a few pounds by the end of your trip – and all for the sake of your job!
10 Strategies for Healthy Eating During Business Travel
In all of my years of traveling for business and eating at many, many business lunches and dinners, I've developed a few strategies that help me eat less and make better choices about what I eat. Although I do not follow these tips religiously, I find that they've become almost second nature when order food at restaurants.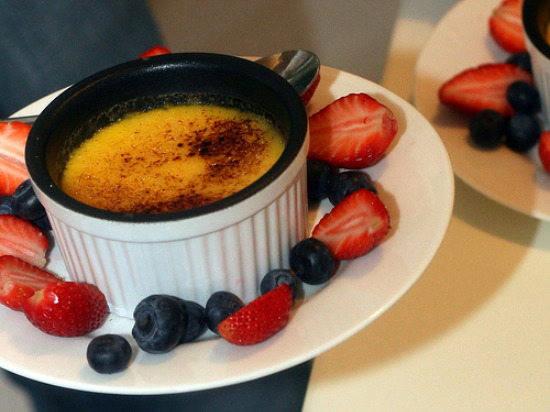 Eat an appetizer or small plate

– Before ordering, I peruse the appetizer or small plates section. If there's something tasty in that section, I'll order one or two smaller dishes as a main meal. And, because they are served more like appetizers (bite size/finger foods), I usually end up sharing them with the table, which means I eat even less.

Order a salad or soup to start

– If I am really hungry when I sit down to eat, I'll order a small, simple salad with a vinegar dressing or a minestrone/broth soup. I find that this takes the edge off of my hunger and prevents me from eating the whole bread basket (although I have done that in the past – ouch!)

Beware the bottomless bread basket

 – As I mentioned in #2, I have been known to eat more than my share of bread or tortilla chips. This would usually leave me too full to eat a significant portion of my entree. This may sound like I'm balancing calories, but it's definitely not balancing nutrition. It's much better nutrition-wise to eat your entree (provided it's a healthy one) than eating 7 pieces of bread.

Limit alcohol or other calorie-laden drinks

– I don't drink a lot of alcohol to begin with but when I do, I limit my intake to 1 or 2 drinks max. I would much rather save my calories for dessert and sip on ice cold water or a calorie free drink with my meal.

Split an entree

– On a business trip, splitting a meal can be difficult. Although, in the last year, I have done this a few times with close colleagues. Even my boss – a man – has been known to split restaurant food – but it's usually dessert!

Pretend you're at home

– Before you order and especially before you eat, think What would I eat if I was at home? or How much would I eat if I was at home? For instance, would you really eat a pound of spaghetti bolognese after eating calamari and a salad? Maybe, maybe not. At home, would you really make yourself a greasy egg McMuffin-like breakfast sandwich? Probably not, so why would you order it at the airport? Even the worst airports have yogurt, fruit, and cereal.

Plan your calories

– If I know that my colleagues and I are going out to a big, fancy dinner with drinks, I'll eat a bigger breakfast – like yogurt with nuts, fruit, and maybe some toast. Then, I eat lighter at lunch – a cup of soup or a 1/2 sandwich. This leaves plenty of room and calorie cushion for dinner on the town. 

Don't follow the table

– Just because everyone else is ordering multiple drinks, appetizers, and a filet with a baked potato does not mean I have to. I'd much rather feel good about what I'm eating (and not feel bloated/stuffed) than feel like I have to match my colleagues' ordering and eating habits.

Excuse yourself

– By getting up during the meal, your body has time to adjust to the food you've eaten and decide if it still needs to eat more. Also, if I'm out to eat with a big group and am tempted by the food a the table, I will excuse myself once or twice to go to the bathroom or to make a phone call. This gives the food on the table enough time to disappear. This could also work during dessert – when the server comes around to take dessert orders, quietly tell the person next to you that you need to make a quick call and that you don't need anything for dessert. While everyone else is pressuring his/her neighbor to order a dessert (because who really wants to be the only one ordering a dessert?), you will be away from the table and the peer pressure.

Remember, it's not your last meal

– Even if you do end up ordering more food than you'd normally eat at one sitting, it does NOT mean that you have to eat it all. This is not your last meal so don't act like it by stuffing yourself.
These strategies don't just work for business trips, but for eating at restaurants in general. I hope to put all (or at least some!) of these strategies into practice during our upcoming trip to Disney World. Wish me luck!
Happy, Healthy Travels Everyone!