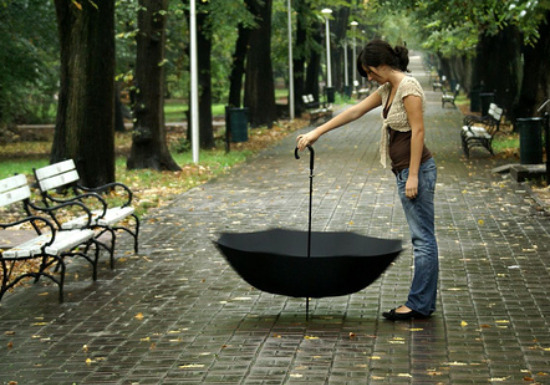 (Photo Source)
This morning I woke up extra early for my run to find it sprinkling outside. After about 30 minutes, it seemed to be clearing up so I laced up and headed outside. About 3 minutes into my run, it started to downpour. And in those 5 minutes (3 minutes out and 2 minutes back – since I was sprinting) I became a huge wet mess. I'm sure with my thick wavy hair, it must have looked like a complete mess!
I normally like running in the rain, but not in a downpour. It's really hard to see with all of the rain in your face. So, I hopped on the treadmill for about a mile, then went back outside to test Mother Nature. Thankfully, it had completely stopped raining. I was completely soaked, but I managed to finish the last 4 miles of my 5 mile run. On my cool down, I walked by a woman from the neighborhood who walks every morning. She looked at my hair and just smiled – I'm assuming she understood my rain episode. No, that's not a drowned animal on my head.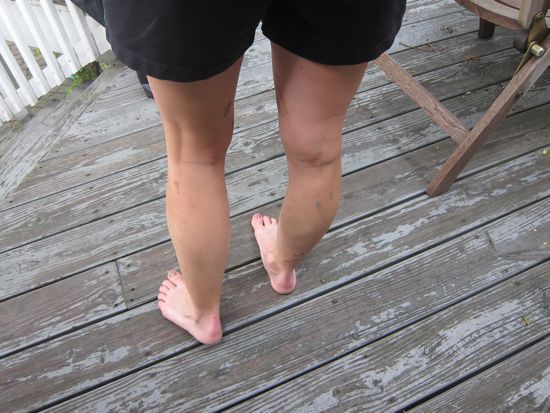 That's me, muddy legs and all! I actually don't look that muddy in the photo, but I had mud all over the front and back of my legs. I didn't even realize I was that dirty until mud started dripping off of my legs on the floor. No rain in store until late Sunday night – yeah!
On another note, I realized about 1:30 PM that I had already consumed 1,200 calories for the day -OMG! I don't count calories every day, but today I was making a mental calorie note and realized my huge intake. Between the Starbucks' Frap, the potatoes and chocolate pastry from lunch – I nearly maxed out – ugh! I didn't eat any thing else until I arrived home around 6:30. Ok, I may or may not have had a mini-Twix, but those are only like 45 calories 🙂
Everyone has a bad day when it comes to eating and calories. Today, was definitely a bad day. But really, how can any day be bad with a Starbucks in hand?