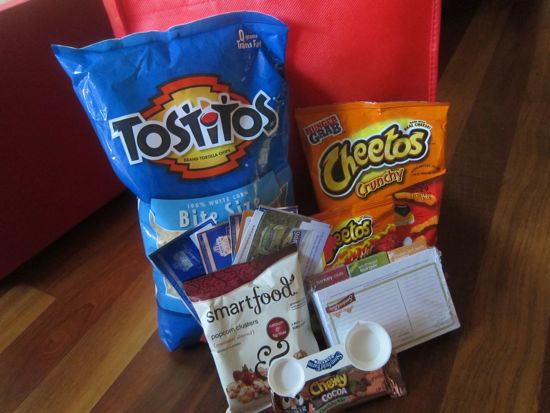 Hello All!
Thank you all so much for entering my Healthy Living Summit Swag Bag Giveaway! I don't want to keep you waiting any longer so here you go—
And the winners are (via random number generator online):
Jenna Z Posted August 16, 2010 at 12:13 pm | I am a Quaker ADDICT! I LOVE oatmeal, in bowl, bar, cookie, ANY form! Once for vacation we stayed at Quaker Square Inn, where the hotel rooms are INSIDE the grain silo at the former Quaker factory. And they have an oatmeal bar everyday for breakfast!   AND
Krista B. Posted August 19, 2010 at 12:47 am | Hi Jennifer! This is actually my first post on your blog. I discovered you a few weeks ago and have been reading it ever since. I don't consider myself to be an avid runner – yet. Like you, I enjoy staying in shape but LOVE food! Your blog has become an inspiration to me. 
My personal favorite of the products would be the Stoneyfield Yogurt.
Especially when I top it with mixed berries and Kashi granola! Yum!
I'm looking forward to reading more! 
~ Krista
Jenna and Krista, please email me your mailing addresses at jennifer at runningwithcake.com so I can send you your swag!
Stay tuned for another awesome giveaway next week!