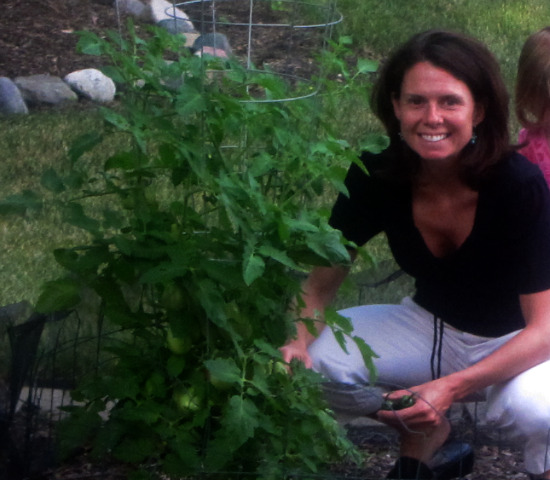 Today was – in one word – disappointing. For the last 6 months (more like 4 years) I've been working my tail off to gain more responsibility and more seniority at work. Well, today, I officially received a ton more responsibility, but zero seniority. I'd love to wallow right now in a huge bowl of self-pity, but I have so much work to do that I can't.
Ok, let's move on….to coffee!
I did read some good news today – that coffee can enhance your workout. Woo hoo – whoever said running and java do not mix was just plain crazy! Drinking a moderate amount of caffeine can help fend off muscle fatigue and keep you focused an energized without making you jittery. Researchers from the University of Auckland in New Zealand recommend drinking 0.5 to 1.4 milligrams per pound of body weight to receive a clear benefit without all the jitters. For a 130 lb woman, this would be about an 8 oz cup of coffee – just enough! BTW – I think that's a "short" in Starbuck's terms!
Garden update: So far, I've harvested 3 cucumbers, 3 tomatoes, a handful of snap peas, basil, and a boat load of jalapenos. Seriously, jalapenos must be the easiest things to grow – they're like weeds!! Please send recipes that include jalapenos or I will be forced to take them to work and tell everyone they are abnormally small green peppers. Just kidding of course – kind of 🙂
Like many of you, I'm attending the Healthy Living Summit in a few weeks. To say I'm excited is an understatement! I'd love to arrange a Saturday night dinner – so if you're attending HLS and are interested, let me know!
I'm outta here – night all!