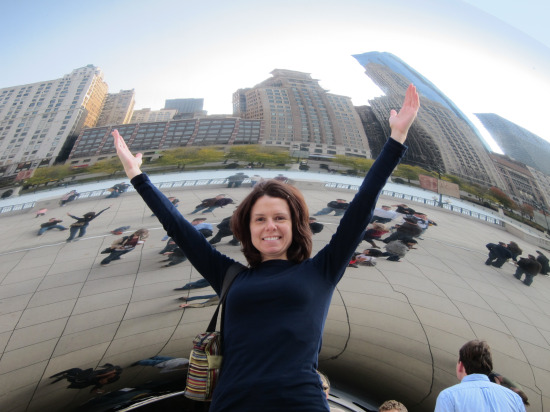 I just booked my room at the Congress Plaza Hotel for the Healthy Living Summit! I'm so psyched about going to HLS. I wasn't able to go to the event last year for the simple fact that I could not afford the trip to Boston. Luckily, I was able to attend Fitbloggin, which was totally fun – the sessions and meeting all of the fabulous blogger girls. When I heard that HLS was going to be in my city, I just couldn't miss it.
That's right, I live in the Chicago area and have for the last 10 years. I love Chi-town and can't wait for all the girls (or guys) at the HLS to experience this great city. The restaurants are fantastic – which is great for all of the HLS food bloggers who are coming. Anyone for tapas? I know Pickley Pear is in, who else?
Plus, the hotel is literally right across the the Art Institute of Chicago which is amazing! Too bad the Matisse exhibit will be over by then. The Congress is also very close to Millenium Park – home of the Chicago "Bean", a reflective thing (for lack of a better word) in the shape of a bean (reminds me of a funhouse mirror). See the pic of me and the bean above. Not the best photo of me – but the bean looks great!
I could go on and on about Chicago, but I'll save that for another time!