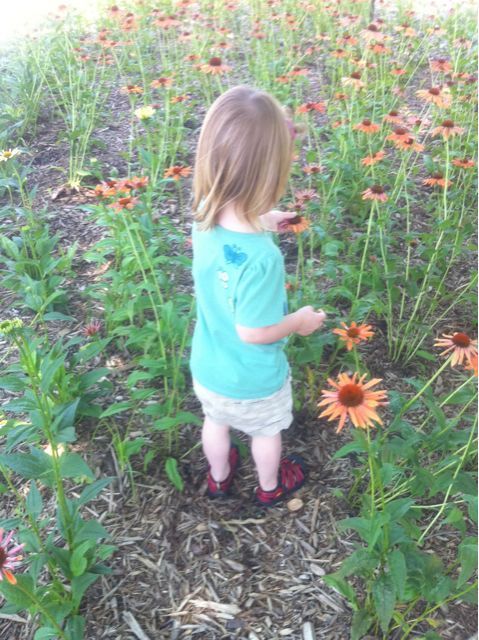 Hey all! I'm writing this post from my new, way cool iPhone 4! Because I haven't used the old iPhone very much, it's hard to compare. There are so many things I like about the new iPhone – way too much to type right now. Guess I'll save that for later!
I will say that the camera feature is very cool! The pic above of Ms M was taken over the weekend with the new phone. However, when I tried posting the photo in the WordPress application, the photo automatically goes to the bottom of the post and there is no way to change this default (that I know of). I had to save my draft then go back in through my Mac and make the photo appear at the top. If anyone knows how to fix this WordPress app bug, please let me know!
So now I'm winding down from our long weekend in Michigan and anticipating a very rough week at work. It's always a little more hectic than usual when befoe I head off for vacation. Why is it that before we leave for vacation, we try to cram everything in – extra work at the office, house work,  yard work, etc and then wind up just wanting to sleep through our whole vacation!
Have a great night everyone!