I absolutely love starting my day with a run. It's always so energizing and makes me feel super strong – like I can do anything!
After my 4-mile interval run, I had a little breakfast…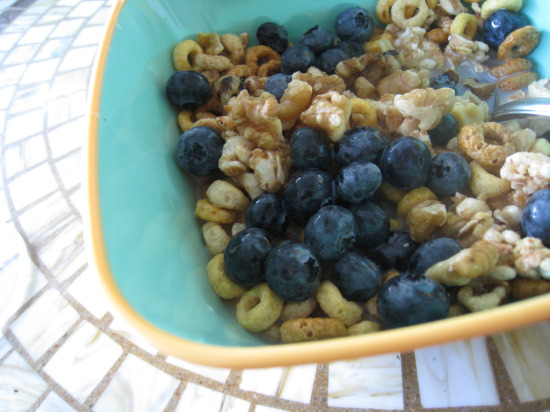 I had a cereal mix of Cheerios Multi-grain and Kashi Go Lean Crunch topped with some fresh blueberries. I also had my third shot of Zola's Daily Wellness shot – in a crystal wine glass because I'm such a fancy girl!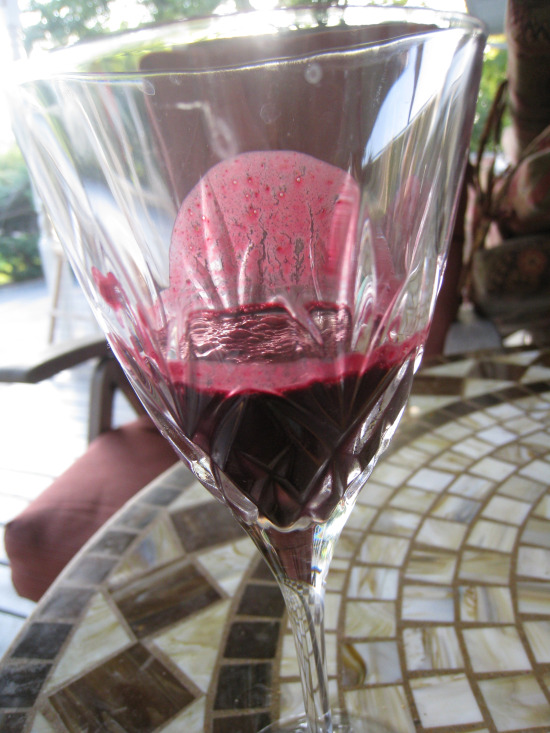 My work day started with immediate meetings and then some work on a super secret training project. But, that was actually pretty fun. Then, we had our annual staff appreciation luncheon, which was a picnic/BBQ theme…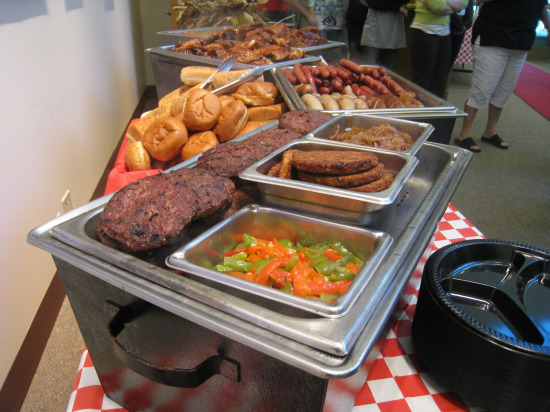 There was a TON of meat or meat-like products to choose from, including burgers, brats, hot dogs, ribs, and veggie burgers. I chose the veggie burger and topped it with all of the fixins'…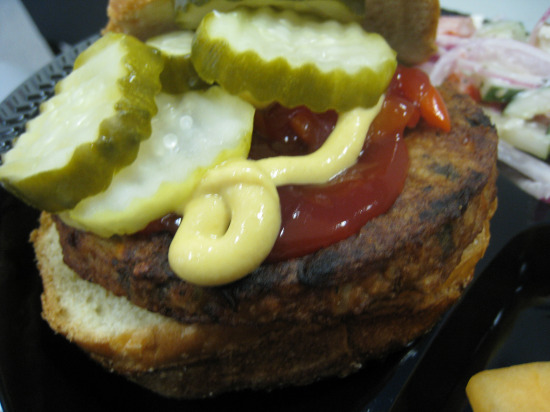 I have not had a veggie burger in YEARS and this one was sooo goood. Makes me want to stop buying turkey burgers and get these. Although I don't think my husband would like that too much – he he! I also had Mediterranean type salad with cucumbers, tomatoes, olives, peppers, feta cheese, and the most onions I have ever seen in a salad. Seriously, this should have been called an onion salad.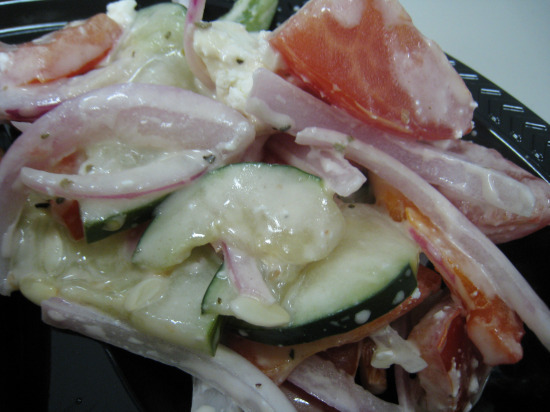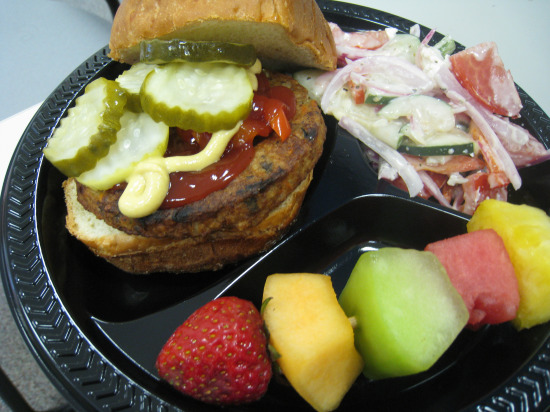 As you can see from my pretty full plate, I also had a cute fruit kebob. Fancy, fancy, even on a plastic plate!
There was also an ice cream bar but I am way to full to partake in that treat right now. I hope there's some left this afternoon!
Now, it's heads down for the rest of the afternoon. Because I'm off on Monday and Tuesday, I have a bunch of loose ends to tie up before I leave.
Enjoy your day everyone.