Today is Veteran's Day in the US. Each year around this time and around other patriotic holidays I think of the following story about a man's determination to serve his country and a woman's determination to keep her husband and family together. I hope you enjoy…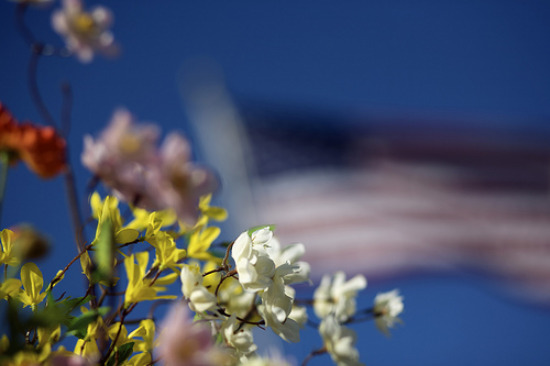 A Veterans Day Tribute: Helene's Story
Helene was a young wife and mother living in the Pennsylvania army barracks with her husband Worthy and their daughter and son, both under the age of 5. It was the early 1940s and the US had just been thrown into WWII. Helene was familiar with the sad but dutiful routine of comforting other young wives and mothers who had soldiers heading off to war, or worse, those who had soldier husbands who had died in the war. She prayed constantly that Worthy would not have to join them. 
Yet, that fateful day came. Worthy announced to Helene that it was his duty to serve his country overseas and promptly filled out the paperwork to do so. Knowing that his eyesight was extremely poor -he was legally blind in one eye – he had to figure out a way to pass the mandatory eye examination. He memorized the eye chart which helped him pass this final test with flying colors. Worthy was given his assignment and he was to leave in just a few short weeks with rest of the boys to go "over there".
Helene cried for hours, maybe days.  She was also hurt and confused. How could he have passed the test when he was legally blind in one eye? She knew that Worthy could never pass the eye exam for overseas combat so how could he survive "over there"? She didn't want to be one of those young wives comforted for the loss of her soldier husband. She didn't want to be left alone with her two children. She had to do something.
And that she did. Helene wrote a letter to the army officials on base explaining of her husband's condition. She even produced doctors' notes and medical files that said her husband was not fit for combat due to his blindness. A few days later, Worthy was called in to see his commanding officer. He explained to Worthy that he would not be joining his group overseas because he had neglected to report his medical condition. They would eventually find out that, of all of the soldiers in Worthy's would-be platoon, only a handful survived the war. 
Worthy never found out that Helene had written the letter. Helene and Worthy went on to have two more daughters and, eventually, 13 grandchildren.
I am one of those grandchildren.
To all those active and inactive in the armed services, thank you for keeping our country, and my family, safe.
Peace to all – 
Jennifer