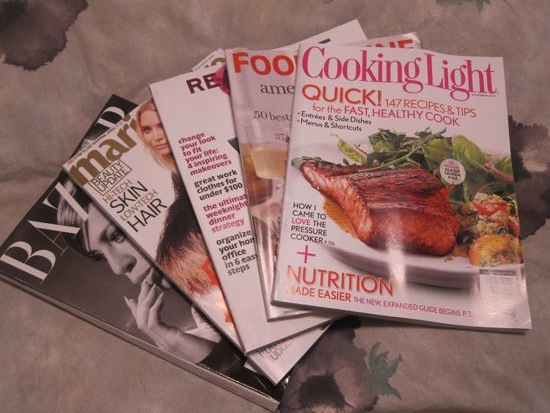 Hey all!
I have been so busy the last few weeks that my many magazine subscriptions have been piling up. I haven't even started to read Real Simple or Cooking Light – both of which I usually tear into as soon as they arrive.
So, can you guess what I'm going to do now until bedtime? That's right – time for a little light reading 🙂
BTW – I'm going on a surprise outing tomorrow – check back tomorrow evening to find out where I went!
See you all tomorrow!